Digital Experience Monitoring
Monitor user experience, applications, and their networks
Deploys in minutes

Secure with advanced privacy features

Full visibility — SaaS, desktops, networks, & apps
Because Digital Experience Is Where IT Comes Together
Digital Experience Monitor (DEM) or End User Experience Monitoring (EUEM) is the ultimate measure of how IT services and assets are enhancing – or not – the productivity of business and employees no matter where they work. SaaS and endpoint monitoring are part of DEM.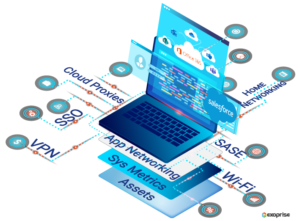 Ensuring proper digital experience and superior productivity is becoming the cornerstone of how Information Technology teams deliver service to the business. Diagnosing and monitoring end-user experience is crucial to Information Technology delivery and business productivity:
IT Operations or AIOps
Network management
Business Productivity & Collaboration
Application Performance Management
Desktop Management
SaaS Management
Digital Experience Monitoring Use Cases
Complete Digital Experience Visibility with SaaS and Endpoint Monitoring
From Client to Network to Cloud App — And Everything In-Between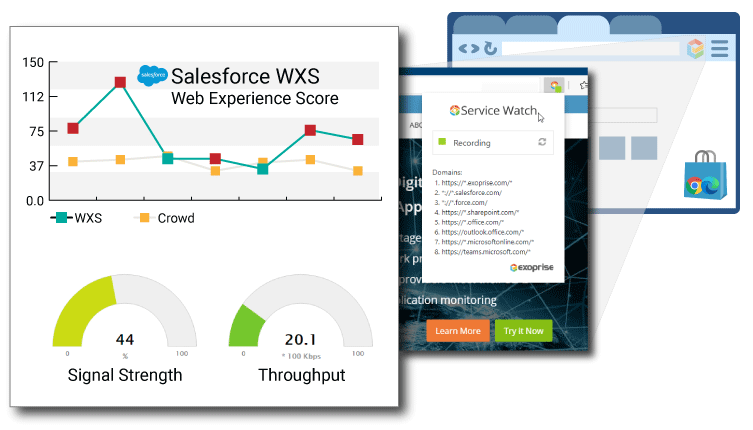 Visibility Into Apps You Don't Control
Lack of visibility into SaaS and cloud performance can hinder the end-user experience and ability for IT to troubleshoot when things go wrong. Take back control for always-on, proactive visibility AND complete coverage for every user.
Browser-based performance monitoring controlled by domain for security and privacy
Integrated endpoint, Wi-Fi, and network metrics to determine root cause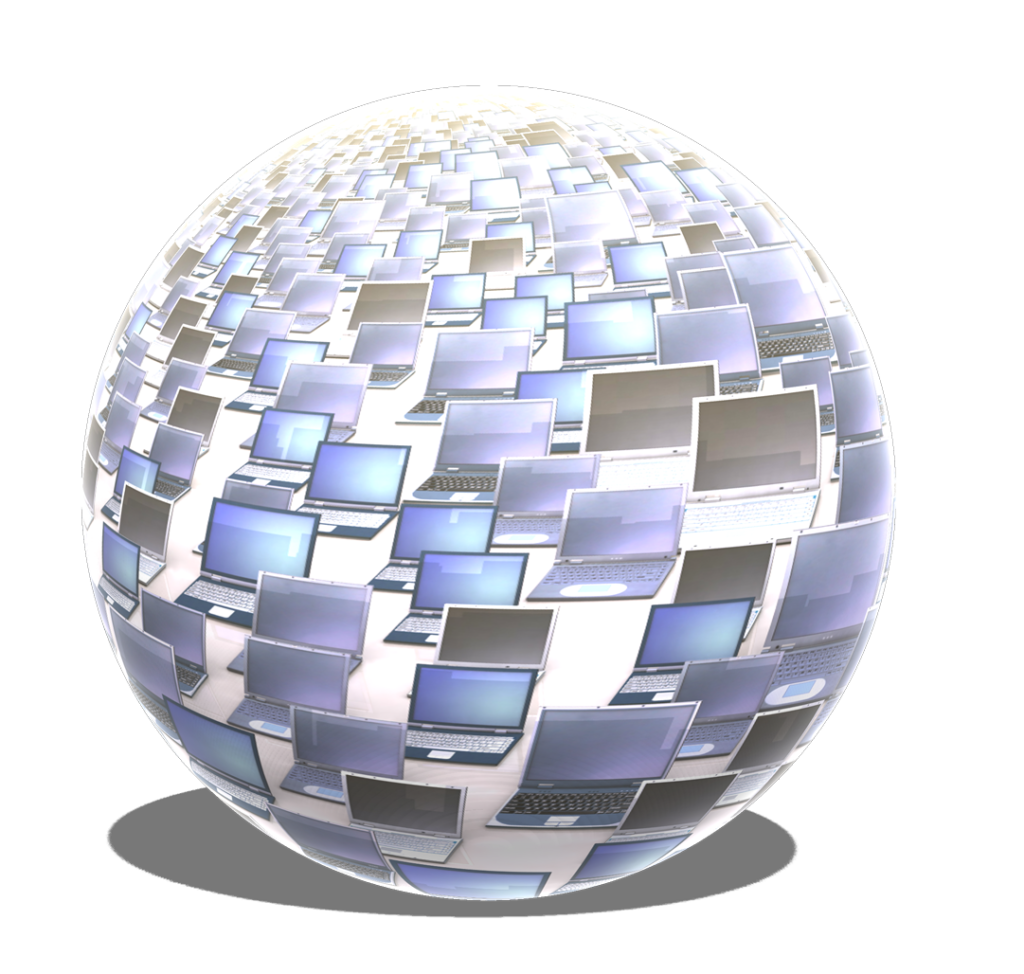 Scalable Cloud-based Endpoint and SaaS Monitoring
Exoprise solutions were born in the cloud with security and scalability designed from the start. Service Watch supports tens of thousands of users, apps, and endpoints with 100% end-to-end encryption.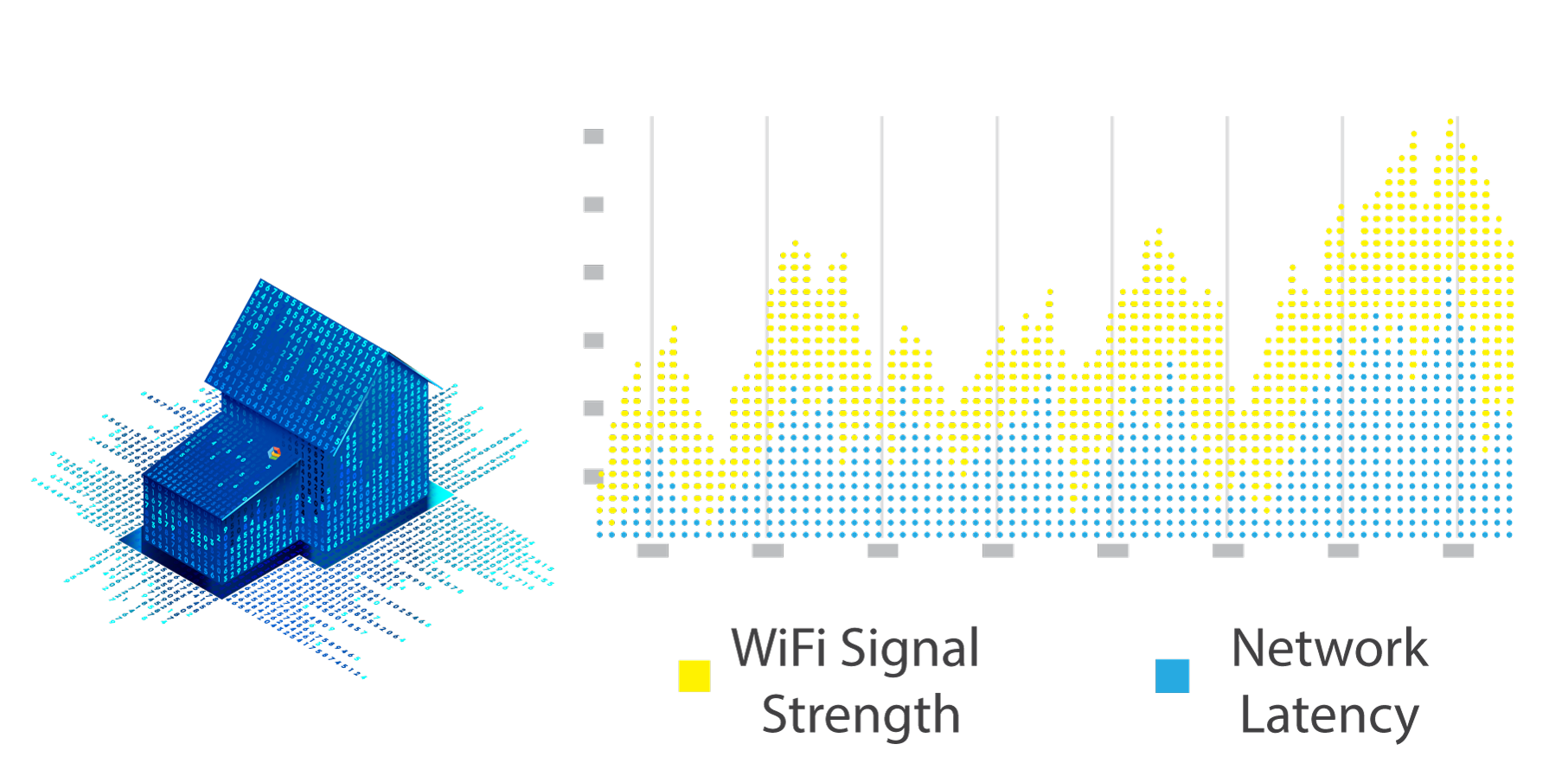 Wi-Fi Network Status, Visibility, & Performance
Diagnose, triangulate, and correct end-user Wi-FI and home networks no matter where the employee roams. Hybrid work is the new normal and this means supporting productive employees whether they work from HQ, branch, or home.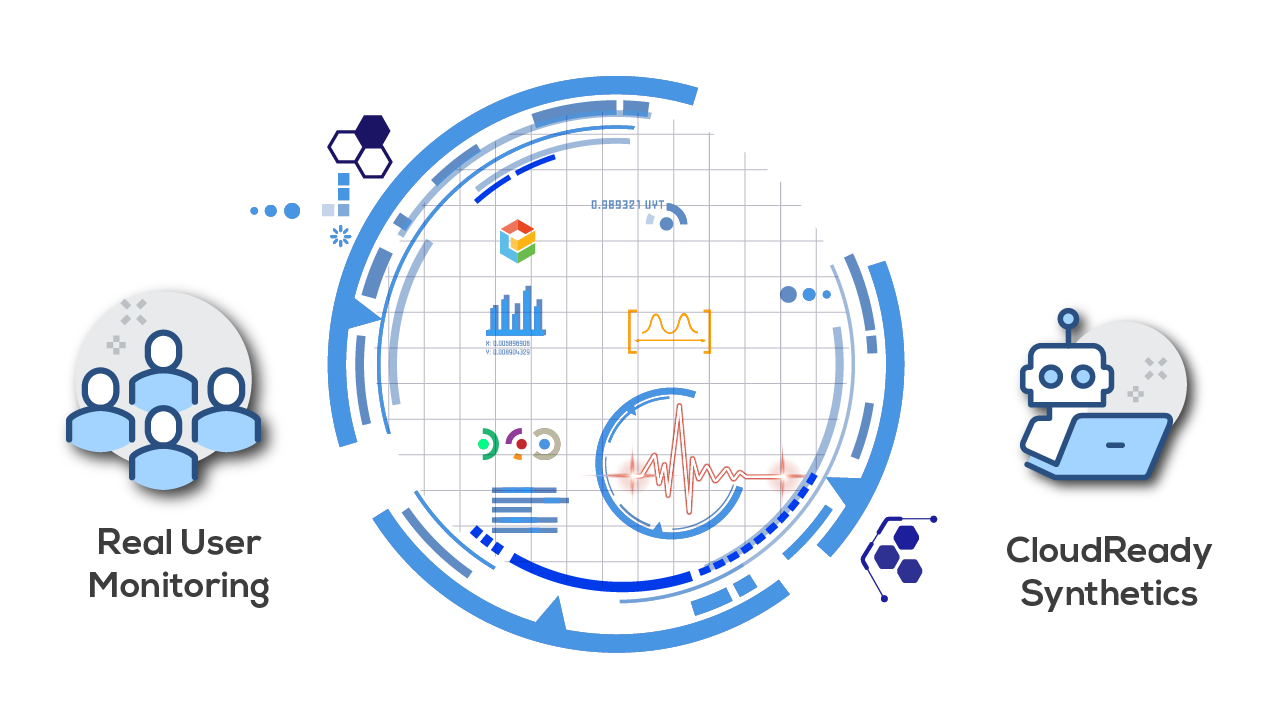 Better Together: Real User Monitoring + Synthetics In One Cohesive Platform
Proactive monitoring with synthetics and SaaS and endpoint monitoring in one scalable, easy to manage platform. Exoprise gives you what you need to ensure productivity and IT delivery for employees no matter where they work from:
SaaS applications like Office 365
Homegrown web-based applications
Custom thick-client server apps
Complete coverage with SaaS synthetics
Download the Better Together Whitepaper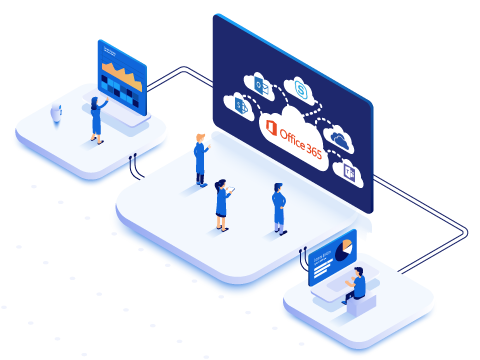 Complete Coverage for the Most Popular Apps — Microsoft 365
Only Exoprise supports Monitoring ALL of Microsoft 365 and now, with Service Watch Desktop, includes full support for the Microsoft client applications. Get complete digital experience SaaS and endpoint monitoring.
Monitor network response times for Outlook, OneDrive, Teams in real-time
Capture Network Path Performance Telemetry to the Microsoft Office Front Doors…and beyond
Capture browser-based telemetry for SharePoint Online, OneDrive, Teams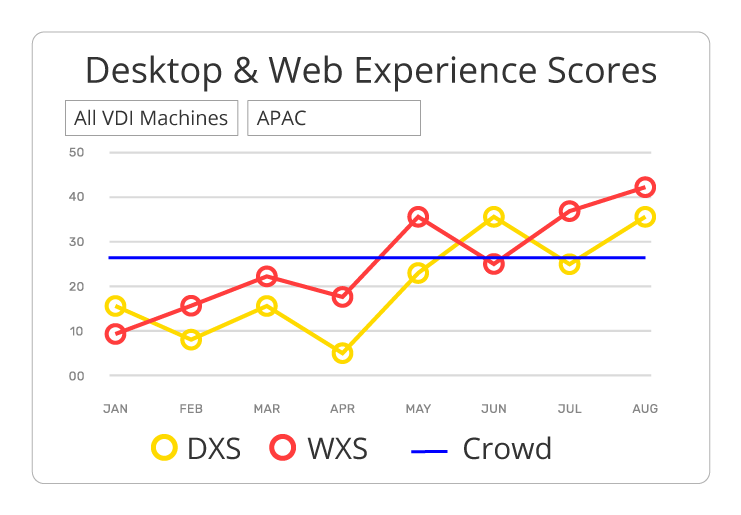 High-Level Scoring, Low-Level Metrics for Diagnosis
Service Watch provides the best of both worlds; high-level Experience Scoring such a Web Experience Scores (WXS) and Desktop Experience Scores (DXS) alongside low-level metrics for diagnosing problems.
Continuous, end-to-end network capture across third-party and home grown applications
Resource and attribute Experience Scores provide for optimal analysis and custom dashboards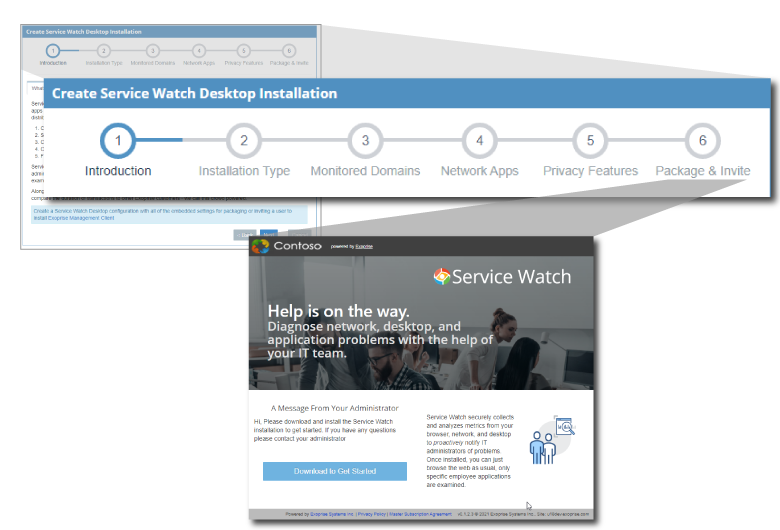 Easy deployment, rapid rollouts
Service Watch offers numerous deployment methods and integrations; from co-branded invites and on-demand installations to pre-configured installers delivered through Active Directory and Microsoft Endpoint Configuration Manager.
Service Watch Browser securely deploys via the built-in Browser Extension Stores like the Chrome Web Store or the Microsoft Edge Add-on Store
Service Watch Desktop can be deployed on-demand for troubleshooting an end-user problem or packaged for deployment to every endpoint
Start Quickly, Deploy Everywhere

Configure URLs & Invite
Getting started is simple
Create a configuration of SaaS Apps to monitor
Configure privacy and anonymization features
Invite users to install the Service Watch browser add-on


Diagnose In Minutes
Deploy to a user in need
Create a configuration tied to your Exoprise tenant
Select how you want it to run; app or a service
Configure the SaaS and thick-client apps to monitor
Download or invite a user to deploy the configuration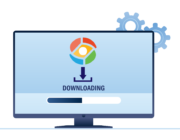 Package & Deploy
Enterprise Packaging
Create a standard Service Watch Desktop configuration tied to your tenant
Download it for packaging
Service Watch Desktop supports bulk installation and command lines

Answers to Common Questions About Service Watch SaaS and Endpoint Monitoring
Getting Started, Trial, and Pricing
How much does Service Watch cost?
Service Watch Browser for 50 users costs a single credit per month with no servers to install, no databases to configure. Service Watch Desktop is a single credit per month for 25 users. Each credit has a list price of $100 with volume and pre-payment discounts available. Start with as little as a single credit for one month and expand from there.
What are the requirements for running Service Watch?
Service Watch browser is currently supported by Chrome and Microsoft Edge (the new good one) and runs on any MacOS, Linux, or Windows machine.
Service Watch Desktop supports any Windows® device. Support for MacOS and Linux is on the way and you can help by beta testing.
How does the free trial work?
Sign up at https://secure.exoprise.com/signup to get started. No credit card required, you get 3 credits and 15 days. The trial doesn't start until you successfully deploy something so go check it out now and start when you're ready.
What happens when the trial is over?
You will lose access to the data so you should export your data before the trial expires. All of our components are simple to uninstall from OS settings or from our platform.
Are discounts available? Do I have to use a credit card?
Yes, we offer volume discount programs and annual invoiced purchase plans.
Is Service Watch Browser included in Service Watch Desktop?
Yes, Service Watch Desktop is a superset of Service Watch Browser and correlates client side performance metrics alongside browser metrics (and a whole bunch of other things!). With Service Watch Desktop you get hop-by-hop analytics in addition to application network scores from thick-client, desktop apps.
Can I get a longer trial?
Maybe. You can try by contacting sales at exoprise and tell them why you need it for longer.
Networking, Firewalls, & Proxy
Do we have to open up our firewall?
No way. There are no firewall changes required for using Exoprise solutions. Desktops, sensors, and browser add-ons securely communicate with Exoprise servers via HTTPs / 443.
Are proxies and VPNs supported?
Absolutely, what good is a DEM solution that doesn't support proxies or VPN when end-users are required to use them? All Exoprise solutions excel at diagnosing poor proxy and VPN performance.
Can you analyze Wi-Fi performance and at-home ISPs?
Yes, Service Watch excels at analyzing Wi-Fi conditions and network conditions alongside hop-by-hop analysis of ISPs, the Internet, and overall network latency. This quickly identifies the source of network problems.
Digital Experience Monitoring for Microsoft 365 and SaaS
Does Service Watch support monitoring Microsoft 365 desktop apps?
Service Watch can monitor response times, latency, packet loss, and network path performance for all of the critical Office 365 desktop applications like Outlook, Teams, OneDrive – even Excel, Word and PowerPoint. Service Watch crowd-sources your network performance to Microsoft's servers to help ensure that your getting superior experience from every vantage point.
Can Service Watch monitor collaboration services like Zoom, WebEx, RingCentral and others?
Absolutely, Service Watch Desktop examines all of the network dependent applications and their TCP/IP connections in real-time to detect response time performance problems, congestion and other types of packet loss.
Can Service Watch monitor other SaaS and Web applications?
Exoprise's synthetic monitoring can be run from same service that is the Service Watch Desktop for a unique combination of proactive and passive monitoring from every vantage point. Get complete SaaS monitoring and endpoint monitoring together.