Exoprise CloudReady® is the leading solution for Office 365 monitoring as well as other SaaS applications like Dropbox, Google, Box and more! CloudReady combines application monitoring and end-to-end network diagnostics with the power of crowdsourced data analytics to give you complete visibility into the health and performance of your mission critical cloud services.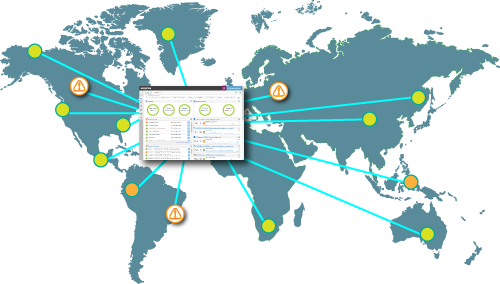 What's Crowd Powered?
CloudReady securely collects statistics from synthetic sensors installed behind your firewall and out in the cloud. These sensors continuously test and monitor cloud applications on your behalf.
Once the data is received at the CloudReady servers we anonymously aggregate the data, slice it up by region, and ISP to help detect and diagnose global Internet performance problems.
When it comes to multi-tenant Cloud services and the Internet, we're all one big happy family so why not leverage the crowd for better diagnosis, long-term trending, and analysis.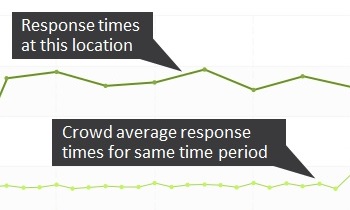 How does this help?
With a simple Windows agent install (we call them Private Sites), you can build your own global sensor network for monitoring Cloud services. No servers to install, no databases to wrestle. Each Private Site communicates securely with the Exoprise CloudReady servers for correlation and visualization — and to leverage the power of the crowd.
You build your own global sensor network where-ever you have users that you want to monitor cloud services for
The cloud monitoring data (0's and 1's) that represent performance from your perspective is collected at the CloudReady servers
All of the Exoprise CloudReady customers' data is anonymously aggregated
You can compare your performance with multi-tenant services like Office 365 against other customers – in the same region, same type of networks or other filters.