Understanding Voice over Internet Protocol
Voice over Internet Protocol (VoIP) for transmitting voice and video communications across the Internet has become mission-critical. The pandemic, remote work, and work from home has increased employee and business dependency on VoIP and UCaaS communications.
VoIP phone systems, UCaaS and their inherent sensitivity to latency, jitter, and packet loss requires careful planning, measurement, and monitoring.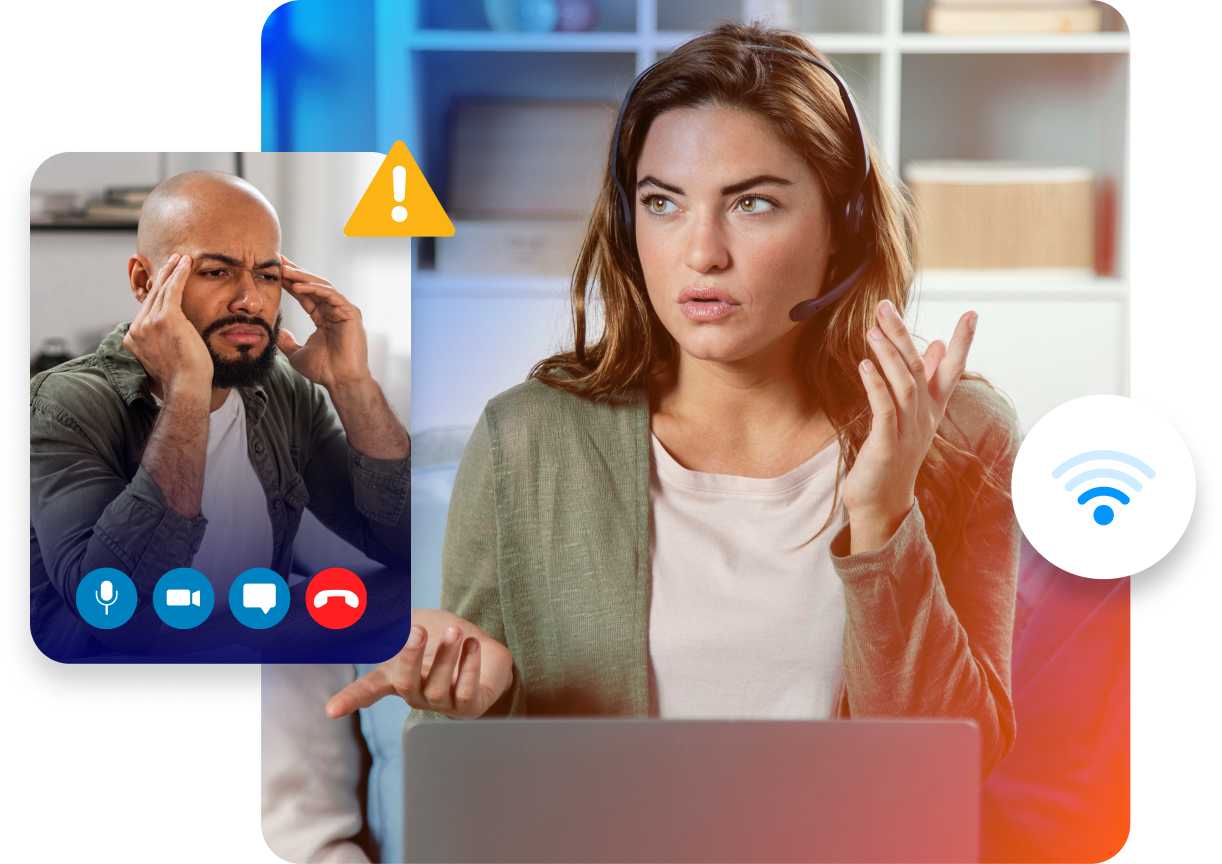 Exoprise VoIP monitoring gives network operators insight into call Quality of Service (QoS) to find faults, plan upgrades, and ensure employee productivity.
Popular VoIP platforms including Microsoft Teams, Zoom, Cisco Webex, and RingCentral become central to business communication and collaboration. Exoprise has solutions for synthetically testing VoIP and UCaaS monitoring.
Detect and resolve problems proactively before they impact the business. Don't get stuck troubleshooting VoIP jitter, packet loss, or response time issues when your business is on the line – fix them with synthetics and real-user monitoring where its needed.
Measure VoIP Quality and Reliability
VoIP and UCaaS Quality of Service (QoS) vary depending on factors such as latency, jitter, network congestion, and especially packet loss. VoIP technology and their algorithms (Codecs) have improved, and the solutions often provide high-quality, reliable calls.
However, when trouble arises, a real-time troubleshooting tool that notifies IT and end-users during outages is critical.
The Power of VoIP Synthetic Monitoring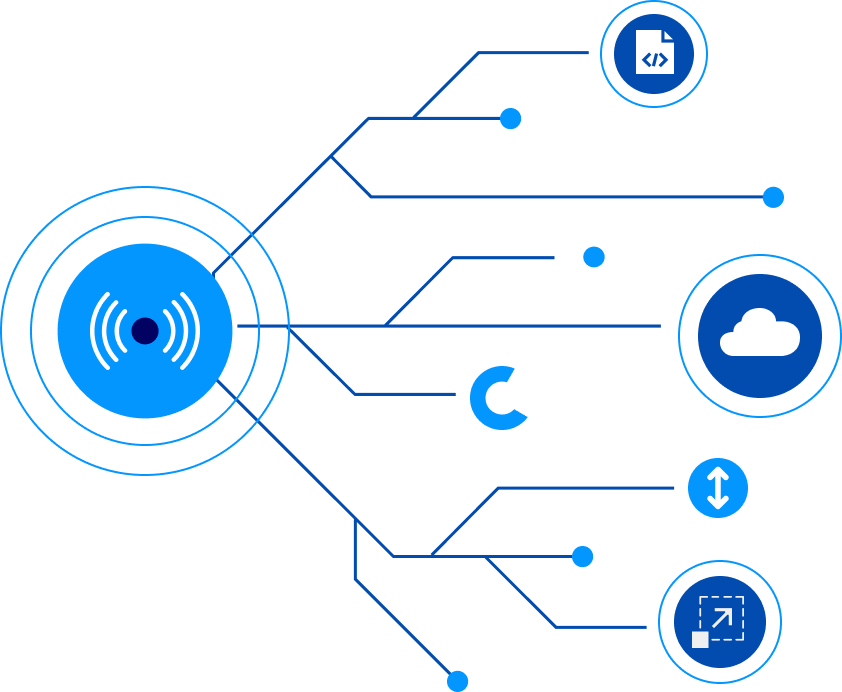 CloudReady VoIP Sensors
Deep insight into the low-level details of WebRTC, SIP and RTP performance across the LAN and Wide Area Network (WAN). Utilize VoIP synthetics for testing and emulating VoIP audio/video traffic over SD-WAN and legacy MPLS networks in real-time. CloudReady Synthetics can be deployed in minutes anywhere to capture data 24/7. Collect rich VoIP and CODEC metrics including Mean-Opinion-Score (MOS), latency, packet loss, jitter, and Round-Trip Times (RTT).
Monitor Network Changes
Monitor network routing, VPNs, and network topologies by deploying peer-to-peer VoIP sensors in key locations. Deploy VoIP sensors (probes) that point to Exoprise-owned Azure and Amazon Web Service locations in every region to test cloud-based performance. Run POCs, test what-if scenarios, and ensure DSCP markings and other policy values are optimal.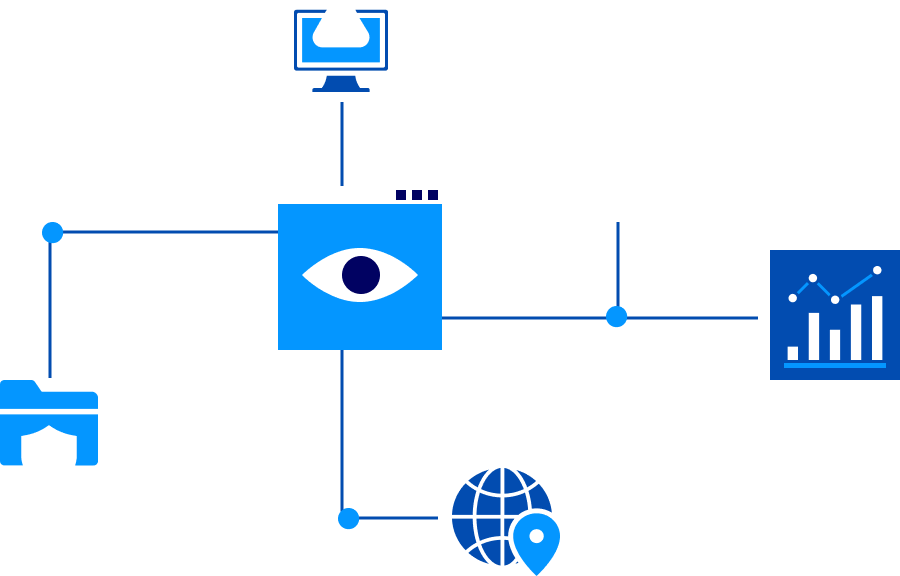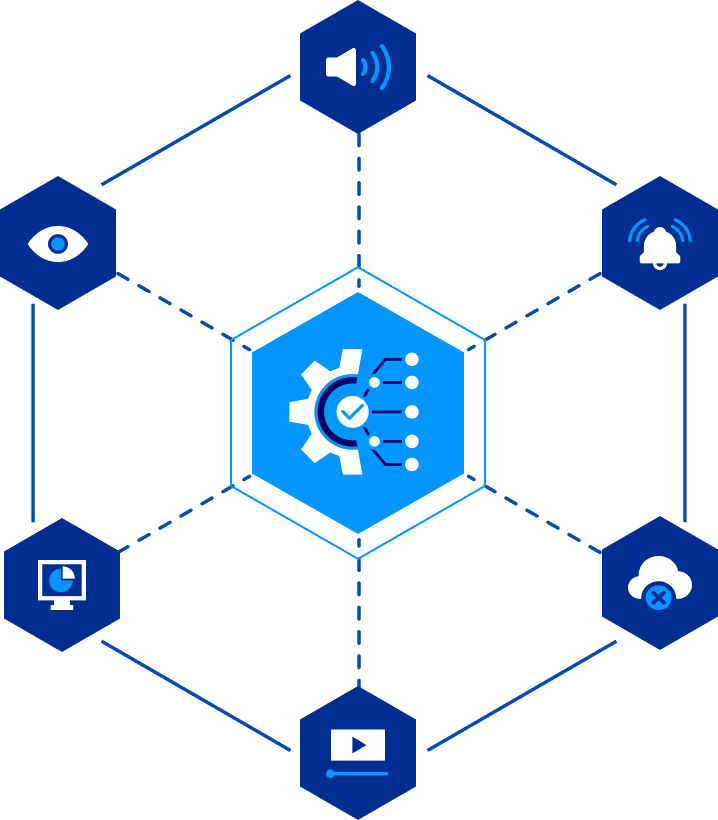 Automatic Alarms, Quick Integration with Existing Systems
Exoprise VoIP monitors emulate AV sessions in each direction, on or off-premises, to ensure internal networks, bridges, and gateways are performing correctly. Alarms are automatically configured and integrated into incident management such as ServiceNow.
Deploy to any operating condition, any OS including macOS, Windows, and Linux for detecting performance problems on the road, at-home, or branch office conditions.
VoIP Monitoring for Remote, At-Home, and Hybrid Users
Instrumenting real user traffic on any Operating System (OS) is effortless with Exoprise Service Watch. Every UCaaS platform like Microsoft Teams, Cisco Webex, and Slack is automatically detected and monitored for A/V QoS problems, outages, and glitches.

Service Watch, securely deployed to end-user's devices, captures Wi-Fi performance, system, and application performance to assist with pinpointing slowdowns and outages. Gateway, ISP, backbone and provider latencies, jitter, and packet loss are analyzed throughout a call. VoIP relay and server destinations are analyzed to determine the culprit.
Service Watch metrics are benchmarked and base lined alongside peer employees for outlier identification. Discrete alarms are automatically configured for aggregation and connection to the preferred IT incident system.
Visualizing VoIP Performance In Dashboards
Visualize LAN, WAN, At-Home ISP Data
Data collected by CloudReady Synthetics and Service Watch combine for an operational VoIP heads up display. Upon deploying, the App Network dashboard is automatically populated with ISP device groups for every VoIP system users and the business are dependent on.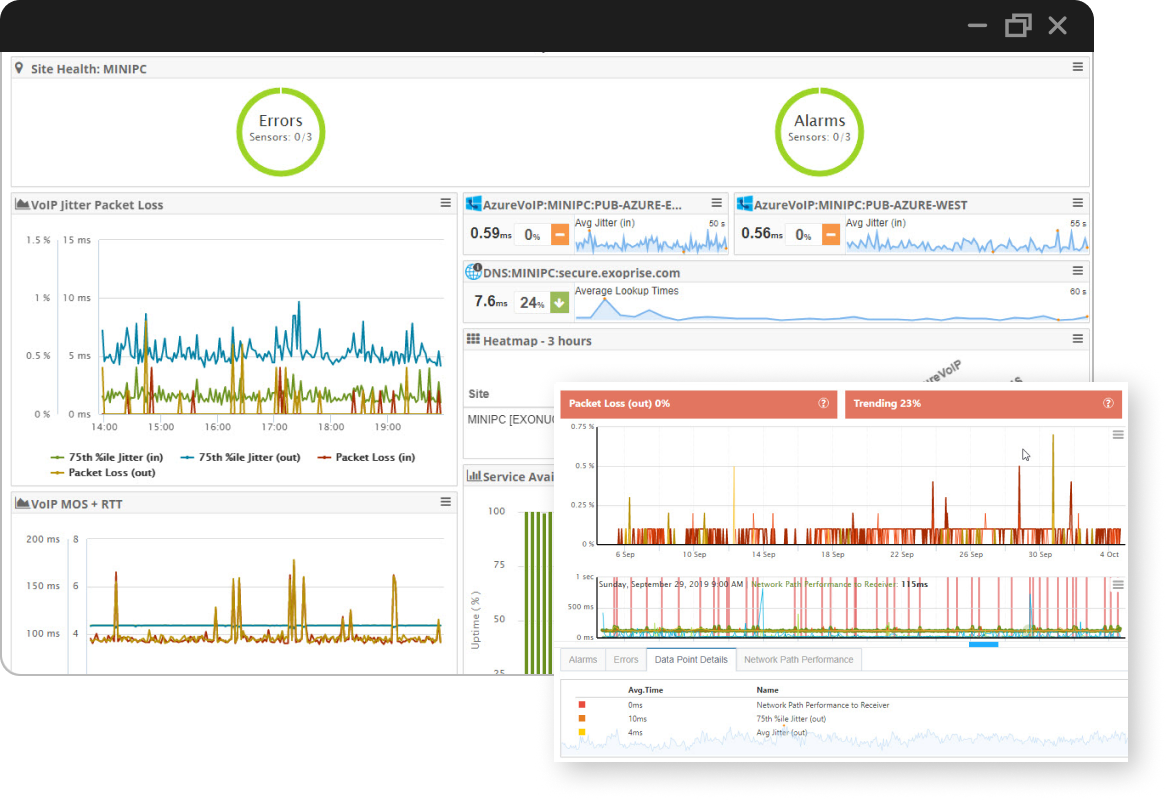 Pre-built and Custom Dashboards
Pre-built dashboards customized for every persona in IT; network admins, contact center owners, support, and application owners.
Combining data from synthetics alongside real-user monitoring of thick-client apps from the same services offers an unparalleled 360-degree view into the operational health of a businesses' VoIP environment and network infrastructure.
Monitor VoIP and UCaaS Apps From Every Vantage Point