Events
Stop by and see us at Booth 2541, we'll be demonstrating new features like our Teams AV Sensor and a whole lot more.
Win a Free Mini PC
Enter to win a free Mini PC – a great device to test Skype for Business, VoIP, and Teams AV network performance over WiFi. We'll be giving away two a day. Bring a business card – you need one to win.
Schedule a Visit, Connect With Us
You can also contact us to schedule a demonstration or discussion at the show.
Datasheets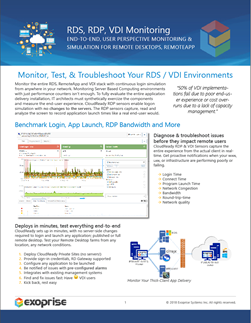 Monitor, Test, & Troubleshoot Your RDS / VDI Environments with Continuous Login Simulation and Network…
Cloud Health Report and Exoprise News Letter
Videos
Your cloud apps are easy to deploy and use. Shouldn't your management tools be too? You can be up and monitoring the performance of your "enterprise cloud" in just 5 minutes.
Whitepapers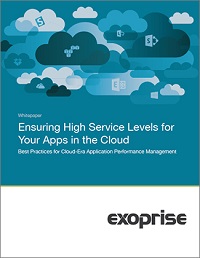 Best Practices for Monitoring and Managing Cloud and SaaS Applications
While on-premise deployments still exist for some applications, most everyone agrees that SaaS and Cloud are the new default.
These best practices collected by the experts at Exoprise will help you take control of your apps in the cloud while avoiding common pitfalls that can lead to extended outages and unhappy users.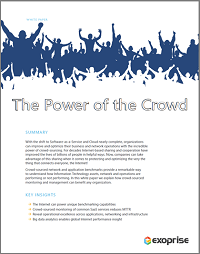 Optimize End User Experience and Reduce Time to Resolution with Crowd-sourced Monitoring
For decades, Internet-based sharing has improved the lives of billions. Now, companies can take advantage of sharing when it comes to optimizing the very the thing that connects us, the Internet!
Read this whitepaper to understand how crowd-sourced monitoring and management can benefit any organization.