Digital Experience Monitoring
Because employee digital experience is where IT infrastructure comes together
Try any product for free. No credit card, 50 seats. Get started quickly. Sign up
Application visibility has never been more important to the modern enterprise. Now that most applications have moved from on-premises to cloud and end-users are more distributed, ensuring superior digital experiences for employees has become mission-critical.
Information Technology (IT) leaders must proactively monitor endpoints, networks, and the applications that depend on them. Digital Experience Monitoring has become the cornerstone of Application Performance Management (APM) and the employee experience is where IT comes together.
SaaS and Network Monitoring From Behind the Firewall
Exoprise CloudReady provides script-free synthetic monitoring of any cloud service, web app, or network protocols. Monitor mission critical business services like Exchange Online, Microsoft Teams, SharePoint or Salesforce from the end-user perspective.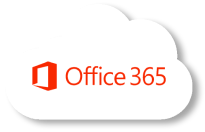 Script-free synthetic monitoring
No databases to install, no servers to set up
Wizard-driven deployment in minutes
Monitor enterprise applications from the outside-in
Locations hosted throughout the world on public clouds
Secure API or Headless browser-based sensors for any app
SaaS and Network Monitoring From Public Clouds
Synthetic monitoring can be deployed from Exoprise Points of Presence (POPs) throughout the world for monitoring outside your environment. Monitor SaaS services, VoIP, Unified Communications, and more from outside your environment to ensure performance and availability for remote users and externally facing applications.
Service Watch Browser — Digital Experience Monitoring from End-user Browsers
Exoprise Service Watch Browser is real-user monitoring (RUM) from a browser add-on. Ideal for monitoring the performance and availability of business-critical SaaS applications that IT doesn't own, no matter where the employee works from.
Securely filter the apps, domains, and URLs to just what you care about
Role-based anonymization of user's data for privacy protection
Hop-by-hop network path performance and Web Experience Scores (WXS)
Desktop client network visibility for applications like Zoom, Teams, Cisco Webex, Outlook, & more
Integrates with Service Watch Browser for SaaS and Web Apps
Scores and indexes the user experience for quickly prioritizing fixes, root cause, and outages
Service Watch Desktop — Endpoint Visibility for Apps, Networks, and SaaS
Service Watch Desktop is a comprehensive Digital Experience Monitoring platform ideal for monitoring the complete employee user experience. Capture and diagnose end-user experience, no matter where users are working from; home, corporate headquarters, or on the road.
Monitor SaaS & Network Apps That No One Else Can