Make Sure The Network Is Ready for That Call
Unified Communications, Collaboration and VoIP solutions are pervasive and mission-critical to most enterprises today. They also remain difficult and complex to manage, monitor, and ensure acceptable service levels.
The shift to cloud-driven Unified-Communications-as-a-Service (UCaaS) offerings like Microsoft Teams, Slack and Skype for Business makes it even more difficult to diagnose.
Where Existing VoIP and UCaaS Monitoring Solutions Fail
Traditional tools that rely on Call Data Records are latent, slow, reactive and useless
What good is a CDR from a call last week? You need proactive monitoring to find and fix problems before the important conference call. Not after.
Network changes demand before and after baselining of Quality of Service and end-to-end call quality
Network changes are the bane of IT's existence, things break when changes are made and you need proactive diagnostics in place BEFORE the change. So you can see if somethings broken.
Traditional tools have no visibility outside the network you own
As the adoption of UCaaS grows, the importance of the Internet and networks beyond your control grows exponentially. Tools to assist with seeing what is happening beyond your firewall become critical.
Insight Into Major Cloud Platforms is Required
Usage of collaboration platforms like Microsoft Teams, Slack and Skype for Business has exploded and replaced traditional PSTN and VoIP sub-systems. End-to-end availability monitoring for the platforms is required.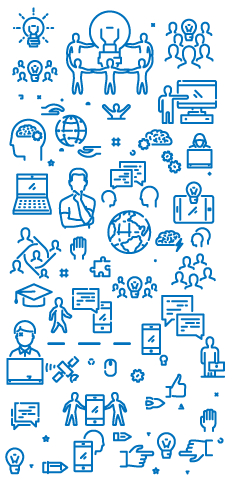 Growth of Unified Collaboration Solutions
The growth of Unified Collaborations-as-a-Service (UCaaS) solutions like Microsoft Teams, Skype for Business, Slack and Zoom has shifted UC/VoIP traffic from internal to external. This cloud shift puts pressure on different parts of the network than legacy VoIP/PSTN/on-premises solutions like from Cisco and Avaya.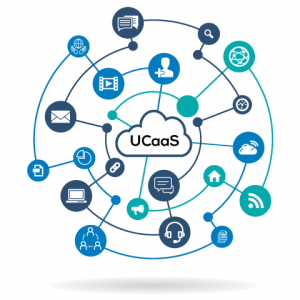 According to a study by Transparency Market Research, the UCaaS market is poised to reach US $79 billion by the end of 2024 and represents an incredible compound annual growth rate (CAGR) of more than 15%.
This growth in the UCaaS market is attributable to business value of the tools. Most UCaaS platforms incorporate email, voicemail, phone calls, text messaging and external communications, all integrated into a single unified solution. Unified communications are a fantastic accelerator for business and enable faster project completion and joint project management.
Synthetic Transactions for Impossible Client Apps
Exoprise automates the impossible. Automating the exact clients utilized by end-user for 24/7 synthetic transactions and metrics capture is critical for accurate end-user experience monitoring. Pinging a test IP address won't tell you much.


Proactively Monitor Microsoft Teams
End-to-end Metrics Using Real Teams Infrastructure
Synthetic Audio, Video, Messaging Tests for Microsoft Teams
Only Exoprise has the capability to synthetically monitor Microsoft Teams Audio, Video and Messaging performance end-to-end. And only Exoprise can make it easy to deploy in just a few minutes. Don't believe us? Give it a try.
Captures Real-Time Call Quality Metrics From Teams Infrastructure
Audio Jitter
Audio / Video Packet Loss
Audio / Video Bitrates
WebRTC setup, STUN/TURN

RTT as seen by WebRTC Client
Frames Dropped, Encoded, Received
Login Time, Single Sign-On
TCP/IP Connect, SSL Negotiate, DNS Lookup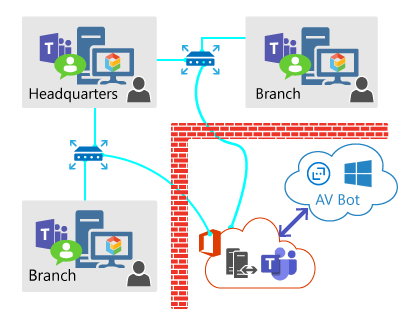 Network & Call Quality Metrics for Microsoft Teams
Proactively Monitor Skype for Business Online and Skype for Business Server
Real-time End-to-End Visibility
CloudReady Skype sensors automate the actual Skype for Business clients to synthetically test end-to-end presence, messaging, audio, and video between peers and servers. Only Exoprise can automate the underlying Skype clients for 24/7 to synthetically test and capture call quality metrics in real-time.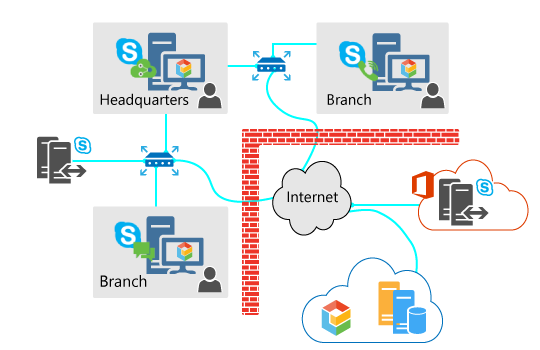 Deploy CloudReady Skype sensors between branch and core locations to simulate and test QoS performance.
Captures QoS, Network Path Performance:
Inbound, Outbound Jitter
Inbound, Outbound Packet Loss
Client Perceived Network Congestion
Mean Opinion Scores and Degrade causes

Client Round Trip Times
Client-side correction
Frame, Video Packet Loss
End-to-end Network Path Performance between peers or media servers
Call Quality Metrics for Skype for Business Online
Proactive Monitoring for VoIP, SIP, and RTP Protocols
Exoprise CloudReady for VoIP, Teams, and Skype provides deep insight into how WebRTC, SIP and RTP perform across the network, branch and WAN environments. Network architects, operators and platform owners can proactively model and monitor the LAN, WAN, SD-WAN or legacy MPLS network in real-time. No matter where the users work.
Deploys In Minutes, Model Your Network Topology