Digital transformations and multi-cloud deployments require a re-invention of enterprise networking. Here's why:

End-user expectations of "it just works" are higher than ever


Network agility and speed are just as mission-critical as the apps and services themselves

Reducing network costs and supporting cloud transitions while ensuring excellent user experience (UX).
Network Traffic Has Changed
There was a time when most mission-critical servers and data centers were hosted on-premises and the traffic was all LAN or MPLS based.
Nowadays, more traffic is external, encrypted via SSL, and too mission critical to back-haul to the corporate network just for traditions sake. Most app vendors such as Microsoft and Salesforce recommend not proxying or tunneling traffic. Instead, they recommend local breakouts for branch offices straight through to their service front doors.
Transformations Require Visibility
The modern-day network requires a fundamental transformation and network architects are turning to Software Defined Wide-Area-Networks (SD-WAN) to solve these problems. Whether SD-WAN, cloud-based gateways, proxies, SDN or improved VPNs, enterprises must start network migrations with visibility and application intelligence.
Network
Transformation Drivers
Success Depends on Network and Application Intelligence
Visibility and intelligence about network and application workloads are key to successful network transformations. Re-modeling the enterprise network requires a thorough understanding of the existing structure, workloads, and required service levels – before, during and after the network changes.
Setting Transformation Goals
Network migrations start with business goals. While network architects don't get to dictate the choice of SaaS and cloud platforms, they are responsible for efficient delivery and optimal digital experiences.
Network transformation goals should be agreed upon across IT teams:
Cost reduction
Business agility
Branch office performance
Improve security
End-user experience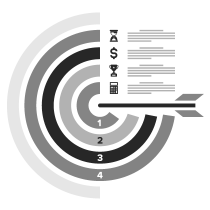 Benchmark Application Workloads
Network engineers should benchmark application network utilization and evaluate network performance to ensure optimal experiences. End-user experience monitoring – synthetic and real – is critical to ensure ongoing satisfactory performance.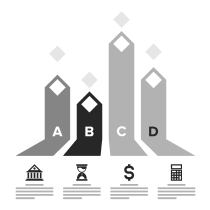 Validate Breakouts, Topology, ISP Performance, & Security
Faster branch office performance and access to SaaS/Cloud computing is often the desired outcome for SD-WAN deployments. Local branch breakouts and direct access as opposed to slow, legacy back-hauling must be validated to ensure response times, availability and end-user experience.
Security Transformations
Local breakouts often require rethinking network security. Cloud-based secure access gateways and proxies are often required when introducing local network breakouts and direct cloud access. These extra hops and steps need to be evaluated with real application protocols, simulations and synthetics.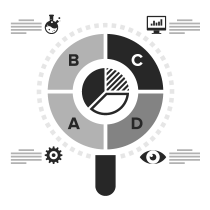 Verify SD-WAN Policy and Controls
SD-WAN provides a way of overlaying control and optimization in a hybrid MPLS or VPN topology. The performance of Content Data Networks (CDN), Internet Service Providers (ISPs), Single Sign-On (SSO), and other dependent services should be continuously evaluated.
A key value proposition of SD-WAN networks is bandwidth and Quality of Service (QoS) controls. These controls require planning and measurement from the end user's applications perspective.
Manage, Control & Validate With SD-WAN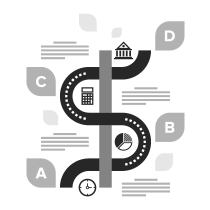 Network Transformations for Office 365
The growth in adoption of Office 365 is staggering and many IT leaders have identified Office 365 network traffic as justification for alternative technologies like Express Route, SD-WAN, SDN and more.
In a recent Gartner survey, 22% of IT leaders identified networking problems as the root cause for performance issues with Office 365. The Office 365 suite places unique demands for increased bandwidth on the network and legacy equipment like proxies, firewalls, gateways and leased lines or VPNs.
…usage has grown from 34% of all organizations in 2016 to about 53% in 2018. It is estimated that there about 200 million business users of Office 365.
Gartner
Direct
Connections

for Branch Offices — No More Hub-n-Spoke

When all the traffic was to internal, premise-based SharePoint and Exchange servers, the dedicated LAN/WAN could keep up. Now most mission-critical traffic is external to the enterprise and enterprises have legacy MPLS networks which require clumsy back-hauling.

Back-hauling traffic for cloud services introduces latency and overhead which is why Microsoft and other cloud providers recommend against it. Instead, they recommend direct connections from each branch office. Providers also recommend against proxying or tunneling network traffic as latency should be avoided for Software-as-a-Service applications.

Branch office breakouts for Office 365 directly through to optimal Microsoft service front doors is the best choice for optimal performance.
Active + Passive Monitoring. One Platform.
Network visibility often requires both active or Synthetic Transaction Monitoring (STM), and passive or Real-User Monitoring (RUM). Exoprise has flexible solutions for both.

Real-User Monitoring with Exoprise Service Watch
Real-user or passive monitoring captures performance and outages on behalf of a real user. Exoprise Service Watch is uniquely built for monitoring applications that IT doesn't own or can't instrument like Office 365, Salesforce and GSuite. Exoprise Service Watch securely captures performance metrics via a browser extension.
Synthetic Transaction Monitoring With Exoprise Synthetics
STM or active monitoring provides immediate insight and regular samples that lend themselves to capacity planning. With STM, there's no waiting around for a user to experience a problem before you know about an issue or detect a change.
Real-user monitoring for Office 365, Salesforce, GSuite and more
Synthetic Sensors for every app, every protocol. No scripting required.