Cloud Performance Measured by the Crowd
Register for a free weekly cloud health report. Get Internet insights, outages, and more for the major enterprise cloud services from Office 365, Amazon Web Services, Google, Salesforce and others. Measured by the crowd — our global customer network of 1000s of monitoring points that continuously test cloud performance and availability.
Get Internet Insights for Microsoft 365, SharePoint, Exchange, Microsoft Teams, Gmail, Salesforce.com and more!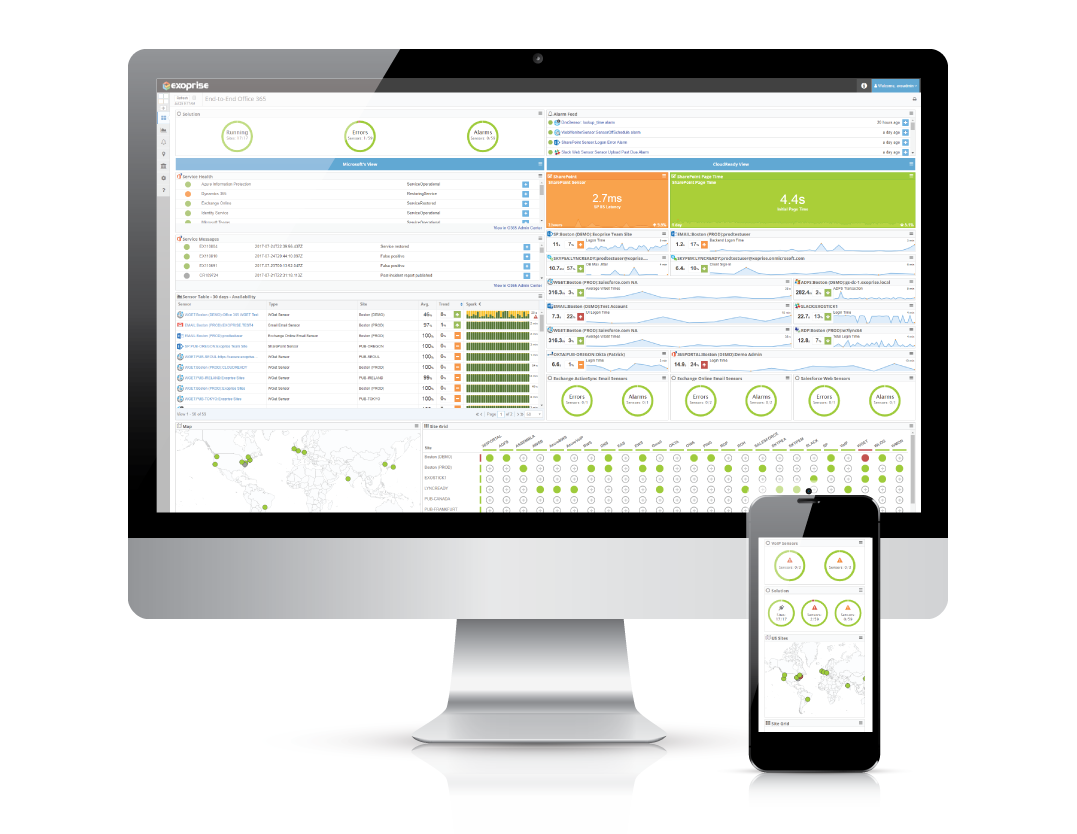 Join the Crowd
Want this type of insight into your cloud-based apps and services from your own users perspective? Get detailed cloud app performance and availability data measured from your user locations, compared with regional and global crowd aggregated averages, plus network diagnostics and real time alerts to keep you on top of issues affecting your users.
Instant benchmarks of your network and cloud services. Find out if they're slower or faster.
Check out some of the service provider dashboards
Most cloud service providers host service health dashboards for their users. These status pages show the provider's view of the health of their service, but do not reflect actual availability and performance experienced by users, which is dependent on local and ISP infrastructure and network health. While they provide valuable information to subscribers, they cannot take the place of actual monitoring of the services from the user points of access.