How To Proactively Monitor Microsoft Teams with Complete Coverage for Every User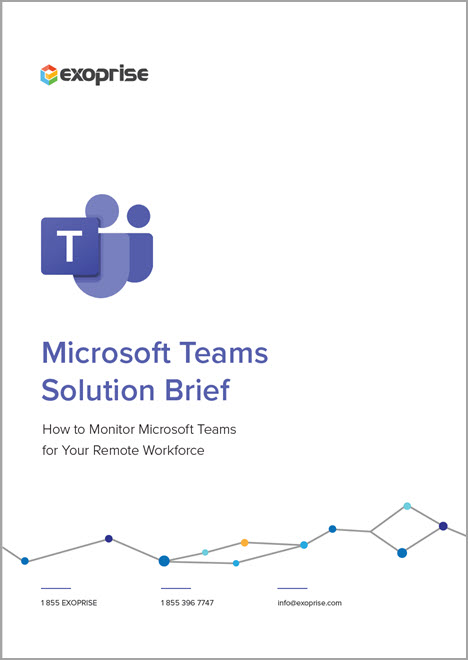 If your business depends on Microsoft Teams for collaboration and communication, then you must proactively monitor the health of the Teams service, your networks, and everything-in-between.
Only Exoprise can synthetically monitor ALL of Microsoft Teams alongside our low-level real-user packet monitoring. Complete coverage for Microsoft Teams monitoring in ONE platform.
Register and read this solution brief to see the steps required to deploy and get started. It just takes a few minutes.