CloudReady® Monitor – Visibility into all of Your Cloud Based Applications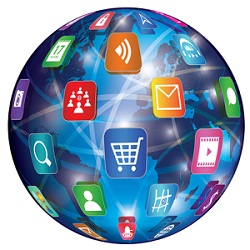 Moving to the cloud shouldn't require a loss of visibility into application availability, performance or user satisfaction, but it does require a new approach to application performance monitoring.
CloudReady gives you end-to-end performance monitoring for any Software-as-a-Service (SaaS) application including Salesforce.com, Box, Workday and others. CloudReady tracks the speed and reliability of these cloud services to ensure that end-users receive a quality experience and IT has the end-to-end visibility needed to find and fix problems fast.
Your Sensor Network, Managed from the Cloud
CloudReady Monitor is a robust synthetic transaction solution that measures the end-to-end performance of cloud-based solutions, including the all important "last mile." Lightweight software agents (sensors) deployed from your user access locations synthetically monitor the cloud based services you care about most. Sensors can be deployed in minutes across all your locations from your corporate headquarters to remote satellite offices, giving IT a single pane of glass view of real user experience across the entire organization.
Synthetic Transaction Monitoring
CloudReady Monitor measures the actual transactions that your users perform to accurately gauge the complete user experience – end to end. From logging in to sending email, creating documents, or sending an invitation, if users need it – CloudReady can track it.
Proactive Notifications
Don't be caught off-guard. CloudReady continuously monitors your applications and can detect and alert IT in real-time when issues occur, enabling IT to be proactive, finding and fixing problems before they impact users, rather than waiting for the users report issues after the fact.
Crowd Sourced Data Analytics
Finding the root cause of cloud app performance issues is tough. Transactions traverse a lot of networks and infrastructure you don't own and can't directly monitor. To solve this problem, CloudReady aggregates data across all customers' sensors, and gives you tools to analyze your measurements against this crowd data to detect and pinpoint specific problem areas, in your network, your ISP, or the cloud service provider.
Last Mile Network Monitoring
Know exactly how well your offices are connected to cloud services. CloudReady Monitor measures end-to-end network performance to ensure that all of your users access locations are getting the best connection to your cloud services. You'll never again have to guess at why a service is "slow" in some places but not others.
Migration & Roll-Out Monitoring
Testing or rolling out a new service? CloudReady Monitor can monitor both on-premise and cloud services so that you can ensure that your users are getting the best experience.