How CloudReady Network Sensors help you
Detect Early and Resolve Quickly
As an administrator of mission critical SaaS applications like Salesforce.com, Office 365, or Marketo, you spend a lot of your time focusing on the application itself. Is the service up and running? Can your users log in? Are key APIs and pages responsive? And don't even get us started on forgotten passwords.
That's your world; the application tier. But servers? Networks? The infrastructure and network management teams deal with that. Right?
That may have been true for on-premise applications, but cloud-based apps rely on a lot more servers and networks inside and outside your firewall to function. That's why, even if you work with other teams who manage servers and networks, YOU need to be monitoring the network nodes and services.
To help you do this we introduced our DNS, PING, and WGET sensors. If you're already using CloudReady to monitor applications like Exchange Online and SharePoint as well as SSO solutions like Okta and ADFS, these sensors will take your visibility to the next level, enabling you to actively detect and diagnose problems with service delivery network connecting your users to their SaaS apps.
DNS Sensor

Performs lookups on up to 5 address records.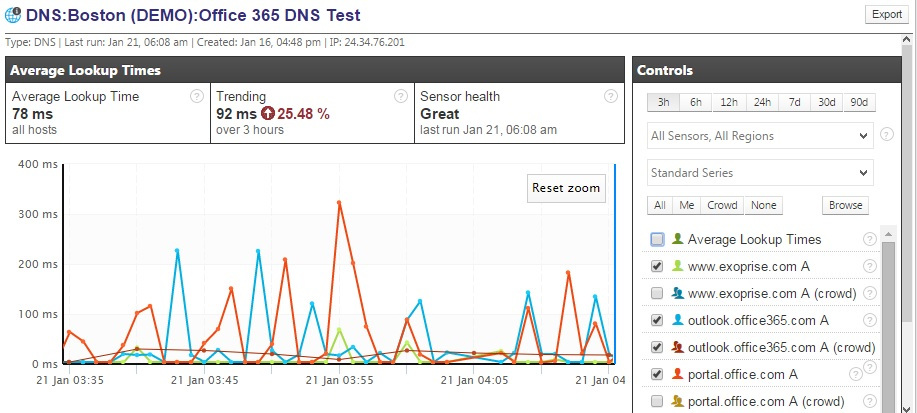 PING Sensor

Performs ICMP Ping tests for up to 5 servers.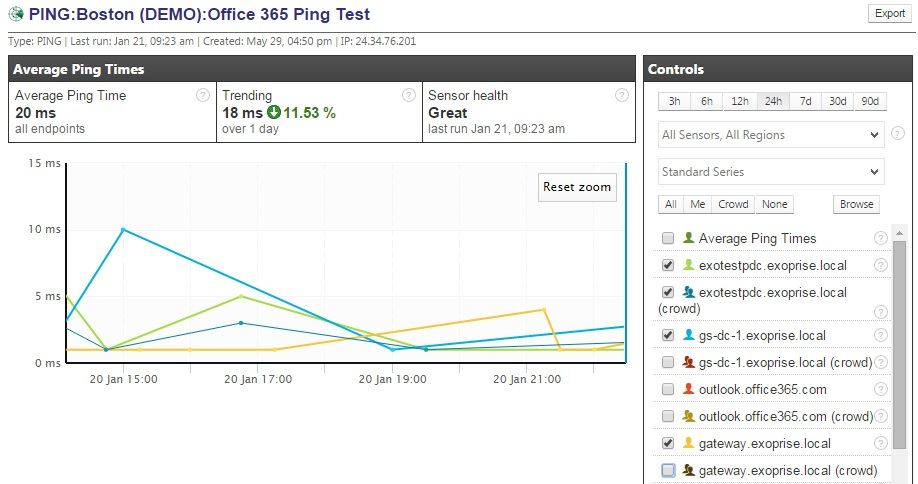 WGET Sensor
Performs web page download tests for up to 5 URLs.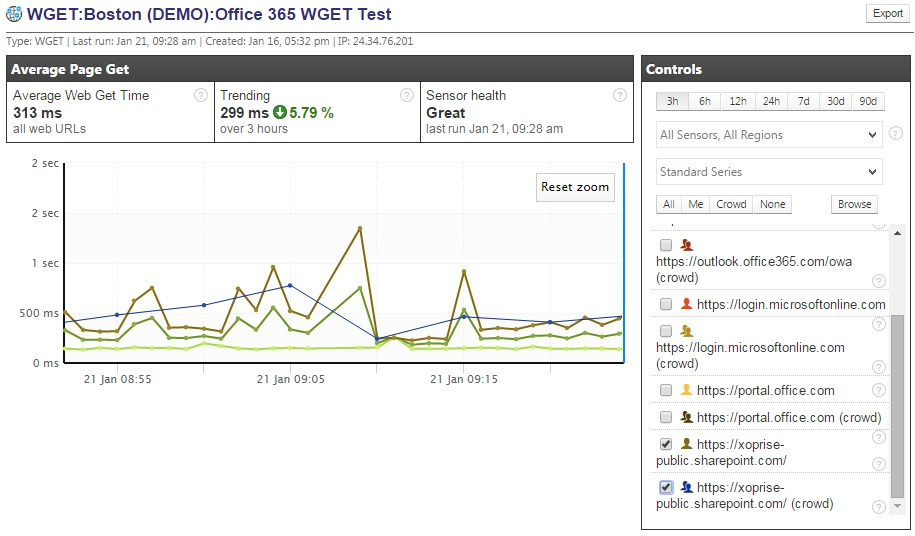 Like all our sensors, these sensors are easy to deploy, provide you with data for both the local site and crowd metrics (where applicable), and allow you to configure alarms for a variety of errors and performance thresholds. However, unlike our other sensors, these sensors can be configured to run over intervals as short as 1 minute. This gives you the ability to continuously monitor network availability and detect problems early – even earlier than your network administrators.
You can monitor almost any host address/name or URL with these sensors, but here are some that you should be monitoring along with your SaaS apps:
Alerted and armed with the data from these CloudReady you'll be able to short circuit the ghost chasing and finger pointing arguments with your ISP, ASP, or even your own networking team so you can resolve the problem and get your users back online asap. You may even become a networking team hero by showing them areas where things aren't performing as well as the crowd.