How to share CloudReady data with the other
people and systems you work with
We've built CloudReady to give SaaS app admins and owners everything they need to effectively detect, diagnose, and resolve issues impacting your SaaS apps and services. Most time, though, you're not working alone. Whether it's collaborating with other people within your own team, following-up on support tickets with a cloud vendor, or simply reporting status up to management, often you will need to share information from CloudReady with other people and IT management systems. Here are a few ways you can easily do that with CloudReady.
Print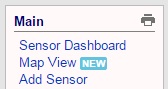 Let's start with something that is pretty basic yet often overlooked. There are printable views available for most pages within CloudReady. You can access these using the printer icon located in the "Main" menu section on the left of the screen.
The print view is brought up in a new tab in your browser where it can be refined using the active controls that are displayed and printed using your browser's print facility.
Sharing
The "Share" link in the Sensor menu gives you two ways you can provide direct access to CloudReady sensor pages to others inside or outside your organization. The first is invitation:
Invitation allows you to provide access to view a particular sensor to someone who may not already be registered as a CloudReady user. You can extend permanent invitations with different permission levels or provide temporary guest/viewer access. This is useful if you need to collaborate with outside app or network provider support organizations, giving them the same end-to-end application visibility as you have, which can greatly reduce the time it takes for them to pinpoint and resolve problems.
You can also grant and manage permanent Sensor access permissions to other registered CloudReady users.
This is useful for managing a larger set of sensors managed by multiple admins. Sensors can be created under the CloudReady account that is associated to the license entitlement and then Viewer, Operator, or full Admin rights granted to specific users for the sensors they are responsible for.
PDF and CSV Export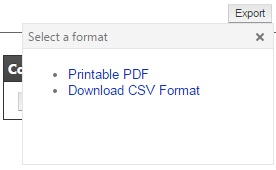 You can export data from a CloudReady using the Export button located on the sensor detail pages. CloudReady allows you to export a printable PDF file or CSV file. The printable PDF file provides a graphical view, similar to what is shown within the browser, and is a good option for saving, printing, or sending a current snapshot via emails.
The CSV file is a good option when you want to build custom reports or import data into a 3rd party analysis tool. The CSV file contains all of the sensor and crowd data, including the detailed diagnostic series data, for the selected time interval.
Data Export API
In addition to export from the user interface, CloudReady also allows you to export via an Application Programmers Interface (API), enabling you to directly import data into Excel spreadsheets or other IT management tools that support https API access and CSV data formats. To use the API, you must first enable the feature and generate your secure access token on the Profile page for your account.
More information on the API call and output formats can be found in this help article.
Local Alarm Logging
Many IT teams utilize automated ticketing and service management solutions like ServiceNow or Remedy or log analytics solutions like Splunk. CloudReady makes it easy to integrate with these solutions via local alarm logging to one or more of your private sites. This is configured with the Manage Private Sites pages by editing the site(s) you want to log to, and specifying whether you want the logs to go to a CloudReady managed log file or the NT Event Log.
When configured, CloudReady will create entries in the local log file/NT Event log for any configured alarm conditions you have defined for your sensors. More information on local logging, including log entry formats is available in this help article.
We hope you find these integration and collaboration features useful. Do you have other ways you'd like to integrate CloudReady into your processes and tools? Give us a shout. We may already be working on a solution!