Get the alarms you want when you want them
To get the most out of CloudReady, it's important that your alarms are correctly configured. You want to be notified whenever there are real issues affecting your users, but not notified so often that they become a nuisance (the alarms that is, not the users ) or cause you to miss something important.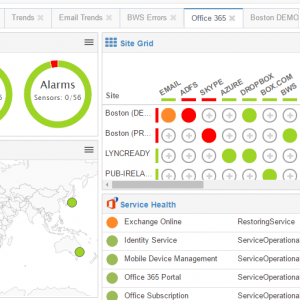 In this latest video in our new CloudReady Tech series, we show you the basics of alarm creation and configuration.
Proper alarm set-up is very important, so in the next two videos we'll continue the discussion of alarms, showing how to refine and manage them in your environment.
Stay tuned!
Have you joined the crowd?
If you're not already using CloudReady Monitor you can get started monitoring your cloud-based apps and services in just five minutes. Our free 15-day trial lets you see how crowd data analytics gives you the performance and availability insight essential to effective enterprise use of cloud services.