Exoprise Marks Office 365 Release with Free CloudReady Exchange Assessment Program
Limited time offer will help IT decision makers evaluate enterprise readiness, best-fit cloud alternatives to on-premises Exchange
Waltham, MA, June 27, 2011 – In response to Microsoft's release of Office 365 and the growing interest in cloud-based alternatives to on-premises Exchange, Exoprise Systems, Inc. announced today that it will offer CloudReady, the company's automated Exchange assessment solution, at no charge for the month of July. Delivering insights into key decision factors such as cost, end-user readiness, and reliability the limited time offer will arm IT decision-makers with a better, data-driven understanding of their existing Exchange environments and an unbiased, quantitative comparison of today's cloud alternatives, including Office 365 and Google Apps.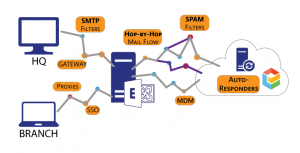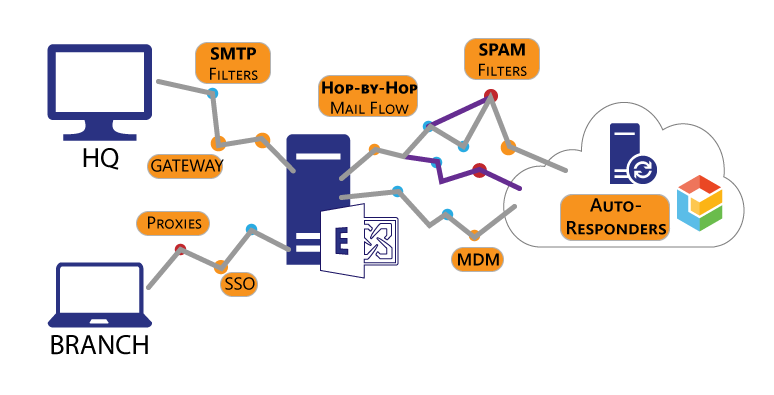 Cloud Adoption Today: Increasing Options + High Expectations + Lack of Clarity
The Microsoft Office 365 release introduces a new chapter in the battle for enterprise messaging that will drive even more organizations to consider moving email and desktop applications to the cloud.
While most agree that cloud computing promises significant cost-savings and productivity enhancements, Exoprise research has found that many IT and business decision-makers are not entirely confident in making the decision to move to the cloud. A recent Exoprise survey of 180 organizations found that half of the respondents are considering a new email platform in the next 12 months, but only 14% are extremely confident that cloud-based email services will meet their needs.
"The heated battle for enterprise messaging is certainly driving innovation and value for organizations of all sizes," said Jamie Watt, Exoprise VP of Sales and Marketing. "But the competition is also driving some uncertainty among decision-makers. Our aim at Exoprise is to give IT professionals the insights necessary to seize these benefits and to choose the right path to meet their needs. By offering CloudReady at no charge for this limited time we can help organizations better evaluate the potential benefits of Office 365, and other cloud-based alternatives to on-premises Exchange."
Experts Agree: Success in the Cloud Begins On-Premises
Jeffrey M. Kaplan, Managing Director of THINKstrategies, a strategic consulting company focused on cloud computing, also sees the need for unbiased, data-driven insights in a heated marketplace. "Corporate decision-makers need to fully understand their existing system and software capabilities, usage levels, cost structures, integrations and other dependencies to select the right cloud solution provider. Gathering these insights in an automated manner is a smart, easy first step towards developing a successful cloud strategy."
Additional information and access to the free CloudReady Exchange Assessment program is available at www.exoprise.com/freetrial.
About Exoprise Systems, Inc.
Exoprise enables organizations to migrate existing on-premises applications to agile and cost-effective cloud-based alternatives with confidence. CloudReady, Exoprise's flagship offering, is a cloud-based, data-driven solution that provides detailed insights into user readiness, TCO of existing on-premises applications as well as evaluation and recommendation of different cloud options. Cloud technology is ushering in a new era in IT. Exoprise delivers the insight and controls necessary to make informed decisions and to accelerate success in the cloud.
For more information:
Jamie Watt
VP, Sales and Marketing
Exoprise Systems, Inc.
781-209-5653 x400
jwatt@exoprise.com
http://52.22.53.105