Exoprise Monitoring Capabilities and Vaultive Persistent Encryption Tackle Cloud Adoption Hurdles
New York, NY and Waltham, MA —April 9, 2013 –Vaultive, a provider of persistent encryption gateways to retain ownership and control of cloud data, and Exoprise, a provider of cloud based monitoring and assessment solutions, have launched a strategic alliance to jointly increase the adoption of cloud-based services, such as Microsoft Office 365. The strategic alliance brings together Exoprise's real-time monitoring solutions that provides customers complete visibility into cloud application performance along with Vaultive's ability to address governance and compliance requirements for cloud data to enable accelerated adoption of Office 365 services.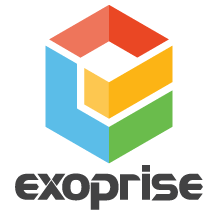 Cloud-based services promise greater flexibility, operational improvements and cost efficiencies for enterprises. Microsoft Office 365 can deliver compelling value and secure enterprise email infrastructure more effectively than many organizations could achieve independently. In order to take advantage of cloud computing benefits, organizations must gain a clear understanding of their readiness for the cloud, ensure that they maintain ongoing visibility into infrastructure now provided by a third party and, critically, retain ownership of their data in the cloud. With this strategic alliance, Vaultive and Exoprise deliver to customers a set of market-leading tools and technologies to directly address these requirements, and facilitate an efficient and secure migration to Office 365.
"The key value proposition that Exoprise and Vaultive bring to the table is providing a set of complementary solutions in the Office 365 ecosystem. The outcome of this alliance is a reinforcement of our common value proposition of accelerating cloud adoption for customers," said George Nichols, Exoprise CEO.
Exoprise's cloud readiness and critical performance analytics solutions enable customers to build the business case for moving to the cloud and IT managers to monitor cloud application . CloudReady Insight delivers a set of automated tools to map and analyze internal system and user population for cloud readiness; while CloudReady Monitor tracks the speed and reliability of cloud services through synthetic-based monitoring along with crowd sourcing.
Vaultive is designed as a platform for long-term cloud data ownership and control needs, with a focus on Microsoft Office 365. Vaultive enables Office 365 customers to protect their cloud data throughout its lifecycle, incorporating not only data at rest and data in transit but also data in use. Vaultive's encryption-in-use capabilities enable data to be searched, sorted and indexed without requiring the data to be decrypted in a third-party environment. Businesses can maintain full control over their data regardless of where it is stored and processed. Enterprise IT continues to retain the encryption keys, even when data resides in the cloud.
Aimed specifically at customers that want to adopt best practices for cloud computing, including those advocated by the Cloud Security Alliance, Vaultive and Exoprise will deliver a set of solutions for governance, security, IT management and service visibility requirements. Even as Office 365 customers benefit from Microsoft's ongoing investments in securing, managing and monitoring the Office 365 environment, customers can retain ownership and control of their emails in the cloud through retention of the encryption keys.
"Exoprise establishes the foundation for a successful migration to the cloud, an outcome entirely in line with our own goals. Together, our companies meet the challenges associated with cloud migration and cloud data ownership and control head on," said Maayan Tal, co-founder and CTO of Vaultive. "We look forward to working with Exoprise to enable its customers to experience the benefits of our advanced cloud encryption technology."
About Exoprise
Exoprise is focused on driving the adoption and retention of cloud based applications with its CloudReady assessment and monitoring solutions. CloudReady Insight is a cloud-based assessment that helps customers build a business case to move to the cloud with a focus on cost, user readiness and migration planning. Once in the cloud, CloudReady Monitor provides real-time performance visibility from behind the firewall to the cloud and back. This synthetic based monitoring also leverages crowd sourced data to ensure the best possible performace. The Exoprise assessment and monitoring solutions helps customers get to the cloud faster and keeps them there longer. Visit Exoprise at www.exoprise.com.
About Vaultive
Vaultive is a provider of persistent encryption gateways to retain ownership and control of cloud data. Vaultive's encryption secures data at rest, data in transit and data in use in a format that can be searched, sorted and indexed — while the organization's IT department retains control of the encryption keys. This addresses the principal business challenges of migrating data to the cloud including data security, regulatory compliance, unauthorized data disclosure and access, and international privacy/ data residency regulations. Optimized for Microsoft® Office 365, the Vaultive platform supports best practices for the control and ownership of corporate data in the cloud as outlined by the Cloud Security Alliance. Vaultive has raised more than $10 million from leading venture capital firms .406 Ventures, New Science Partners, Harmony Partners and Security Growth Partners. For more information, visit www.vaultive.com or follow us on Twitter at https://twitter.com/vaultive.
For additional information, contact:
Patrick Carey
VP Product Management & Marketing
781-209-5653 x400