Your cloud apps are easy to deploy and use.
Shouldn't your management tools be too?
Cloud based apps and services are and will continue to transform enterprise IT every bit as much as the introduction of the PC, the internet, virtualization, and smart mobile devices. For most enterprises, software and infrastructure as a service (SaaS and IaaS) all but free IT departments from the never-ending and seemingly impossible task of building and maintaining the infrastructure required to run their business apps, supporting the ever increasing business demands for mobility, device support, disaster recovery, security and reliability.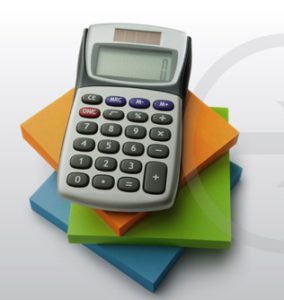 This is a huge win for IT. The service provider deals with all of that complexity, and with their scale and sophistication, they do it better and at lower cost than any individual IT team can. Now, IT teams can focus on assembling and managing application portfolios that maximize the productivity of their users.
Then there's the cloud apps themselves. "Consumerization of IT" has become a cliché, but you need only spend a few minutes in an app like Expensify or the admin consoles for Office 365, AWS, or Google to see that they are becoming much more like Twitter and Facebook and less like SAP. We are all now conditioned to expect user interfaces that are simple, intelligent, and friendly.
Why is it then that most IT systems management software solutions still require so much heavy lifting to deploy and use? We've already highlighted the fact that the legacy solutions can't provide much visibility into the performance and availability of cloud based apps. Beyond that, though, a lot of them still subject IT to an amazing amount of effort and complexity just to deploy and manage the management software itself! You shouldn't need a team of consultants to stand-up your systems management and monitoring tools, especially when you are trying to simplify things by moving apps to the cloud.
We've put a lot of effort to making CloudReady easy to deploy and manage; exactly like the cloud based business apps and services you rely on. You can be up and monitoring the performance of your "enterprise cloud" in just 5 minutes.
Don't believe me? Watch for yourself.
Okay, that was a little over six minutes but it included time to explain what I was doing.
This simplicity doesn't just apply to your first site or set of sensors. Our hybrid cloud architecture makes it easy to deploy new sensors to 10's or even 100's of locations efficiently and in just a few minutes. Once deployed, they manage and update themselves so you don't have to.
In fact, in the time it has taken you to read this blog article and watch that video you could probably have set up two or three sites monitoring multiple cloud based apps, with the power of the crowd ready to identify problem areas anywhere in the service delivery chain between your locations and the cloud service providers themselves.
So. Got 5 minutes? Click here to log into your CloudReady account and get rolling. Don't have account yet? Click the button below to create an account and start a 15 day free trial.