New integration and managed services offerings enable customers to
leverage cloud apps and services with confidence


Waltham, MA and Chicago, IL – July 14, 2014 – Project Leadership Associates (PLA), a business and technology consulting firm, has integrated performance monitoring solutions from Exoprise into its cloud services practices to ensure customers leveraging cloud-based applications have the best availability, performance, and user experience possible. PLA expects the addition of Exoprise CloudReady Monitor to help grow its cloud services business by expanding its ability to manage cloud and SaaS-based services and help its customers move to the cloud with visibility and confidence.  The announcement coincides with the start of Microsoft's Worldwide Partner Conference taking place this week in Washington D.C.
PLA now includes CloudReady Monitor in its Office 365 Solutions Delivery practice to diagnose and fix issues impacting service performance and user experience before and during Office 365 migrations. In addition, PLA uses the solution in its Managed Services practice to provide continuous availability and performance monitoring and alerting for production environments they manage. PLA will also resell licenses of Exoprise CloudReady to customers.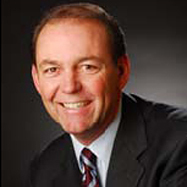 "We've seen tremendous interest within our customer base in cloud-based solutions like Office 365," said Alan Bratton, CEO at Project Leadership Associates. "The operational benefits to both IT and the business are substantial.  But organizations often hesitate due to concerns about reliable user access to email and documents.  Exoprise's end-to-end approach to monitoring cloud apps and services helps us ensure our migration projects and managed deployments run smoothly, and enables us to bring new value added offerings to our customers."
Exoprise CloudReady is the only application performance monitoring solution that provides real-time performance and availability insight into mission-critical cloud offerings including Microsoft Office 365 and Azure, Amazon Web Services, Google Apps and Salesforce.com.  It enables users to analyze measurements from their service locations against global and regional crowd data, helping to quickly identify and fix performance-impacting issues regardless of where they happen.
Unlike on-premise deployments, where IT teams can monitor performance via direct access to the servers running their applications, visibility to cloud-based apps and websites are typically limited to basic service dashboards.  While these dashboards can provide current status of a particular app or service, they do not provide real-time end-to-end performance data, nor can they provide information on the health and availability of the various networks – the customer's, the ISP's, the regional backbone, etc. connecting the users to the service.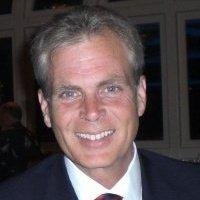 "The rapid growth of cloud-based apps and services creates both opportunities and challenges for VARs, systems integrators, and managed service providers," said Mark Yohai, vice president of sales and business development at Exoprise. "In order to maintain and grow their customer bases, these players are looking to update their offerings to address the needs of organizations adopting these new apps and services. By leveraging Exoprise CloudReady, Project Leadership Associates is taking a leadership position, addressing some of the key concerns IT teams have with the cloud: visibility and control of application availability and performance."
About Project Leadership Associates
Project Leadership Associates (PLA) provides business technology solutions that empowers small, middle market and enterprise organizations with services across four core solution groups: 1) Strategy & Execution, 2) Business Operations, 3) Applications, and 4) Infrastructure. PLA focuses on delivering services with industry leading thought?leadership, seasoned senior business technology consultants and strong business understanding. PLA is proud of the organization's accomplishments, but even more proud of their clients' success.
PLA people are passionate about the strategy and information technology solutions they develop, the success of the projects they work on, and the clients they work with. PLA information technology consultants work hard to develop customer relationships built upon mutual respect and innovation, while emphasizing businesses and technical excellence in everything we do so each project delivers maximized value and return to the client. For more information visit www.projectleadership.net or call 312-441-0077
About Exoprise
Exoprise empowers IT teams with solutions that enable effective adoption and management of mission-critical, cloud based applications and services with its CloudReady monitoring and enablement solutions. CloudReady Monitor provides real-time performance visibility from behind the firewall to the cloud and back. This synthetic based monitoring also leverages network path diagnostics and crowd sourced data analytics to pinpoint problems and ensure the best possible service performance.  The Exoprise solutions help customers get to the cloud faster and ensure success once they are there. Visit Exoprise at www.exoprise.com; on Twitter @exoprise; and on LinkedIn.