List Highlights Hottest Tech Startups Impacting the IT Channel, Technology Industry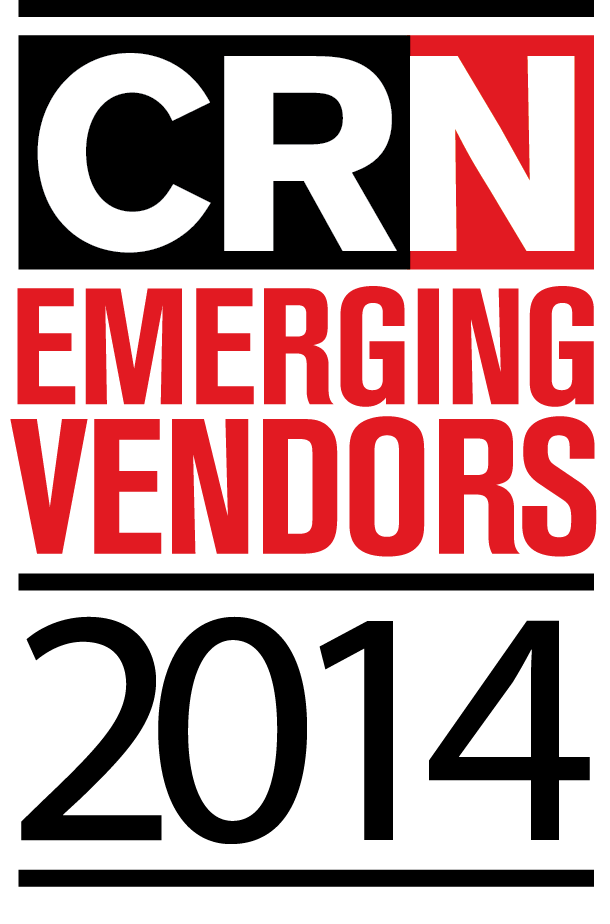 WALTHAM, Mass., Jul 23, 2014 — Exoprise, a provider of application performance management and monitoring solutions for business cloud applications and services, announced today that it has been recognized as one of 2014's hottest emerging technology vendors by CRN, the top news source for solution providers and the IT channel. The annual Emerging Vendors list identifies up-and-coming technology vendors that have introduced innovative new products, creating opportunities for channel partners in North America to create high-margin, cutting-edge solutions for their customers.
Exoprise CloudReady® is the only application performance monitoring solution that provides real-time performance and availability insight into the leading mission-critical cloud offerings including Microsoft Office 365 and Azure, Amazon Web Services, Google Apps and Salesforce.com. It enables users to analyze measurements from their service locations against global and regional crowd data, helping to quickly identify and fix performance-impacting issues regardless of where they happen.
Unlike on-premise deployments, where IT teams can monitor performance via direct access to the servers running their applications, visibility to cloud-based apps and websites is typically limited to basic service dashboards. While these dashboards can provide current status of a particular app or service, they do not provide real-time end-to-end performance data, nor can they provide information on the health and availability of the various networks – the customer's, the ISP's, the Internet backbone, etc. connecting the users to the service.
Exoprise CloudReady helps Systems Integrators and Managed Service Providers grow their business by moving their customers to the cloud faster and with more confidence. The solutions set customers at ease regarding cloud and SaaS application performance and availability, enabling solution providers to pursue and close more cloud opportunities and deliver more value-added services.
"Solution providers are always on the hunt for the next big technology trend so that they can bring new solutions to their customers before they even know they need them. These vendors are on the forefront of IT innovation and are offering products and services that channel partners can use to stay ahead of the competition," said Robert Faletra, CEO of The Channel Company, publisher of CRN. "We congratulate 2014's Emerging Vendors for creating the next wave of technology that will drive the IT industry forward and for opening the door to new, unique solutions from the IT channel."
"The recent cloud service outages underscore the critical need for monitoring solutions that are purpose-built for the cloud," said Mark Yohai, vice president of sales and business development. "Traditional application performance monitoring tools are not up to the challenges of cloud applications and solution providers need tools to support their customers' mission critical cloud applications. We're pleased to be recognized by CRN."
Companies included in CRN's 2014 Emerging Vendors list were founded in 2008 or later and are actively working with channel partners in North America. The list, along with information about each vendor, will be published in CRN's August 2014 issue and will also be available online at www.crn.com.
About Exoprise
Exoprise empowers IT teams with solutions that enable effective adoption and management of mission-critical, cloud based applications and services with its CloudReady application performance management solution. CloudReady provides real-time performance visibility from behind the firewall to the cloud and back. This synthetic monitoring technology also leverages network path diagnostics and crowd sourced data analytics to pinpoint problems and ensure the best possible cloud service performance. Exoprise helps customers get to the cloud faster and ensure success once they are there. Visit Exoprise at www.exoprise.com; on Twitter @exoprise; and on LinkedIn.
About The Channel Company
The Channel Company is the channel community's trusted authority for growth and innovation, with established brands including CRN, XChange Events, IPED, and SharedVue. For more than three decades, we have leveraged our proven and leading-edge platforms to deliver prescriptive sales and marketing solutions for the technology channel. The Channel Company provides Communication, Recruitment, Engagement, Enablement, Demand Generation and Intelligence services to drive technology partnerships. Learn more at www.thechannelcompany.com.