Confronted with the global Coronavirus pandemic, IT and Network administrators now face the prospect of having large numbers of employees suddenly working from home. This change will likely require accelerated testing of network performance and digital experiences to ensure business-critical services operate smoothly.
If the work from home trend continues, SaaS, network and ISP monitoring will grow increasingly important as more SaaS and corporate services are consumed in a widely distributed manner.
How You Got Here
You and your team have spent the past year or more optimizing your corporate networks to support your cloud transformation. You've put in place next gen firewalls, SD-WAN, consolidated your MPLS providers, complied with all InfoSec and regulatory mandates. And on and on and on.
You've diligently optimized the user experience so when critical cloud apps are accessed from your HQ, field, and branch offices everything works, and works great.
Unfortunately, Now Its All Different

But now, to respond to this Coronavirus, COVID-19 pandemic, you need to make sure everything will work just as well for a vast & rapidly growing number of users coming in remotely from devices and networks you don't own and didn't optimize. Your users and their management still expect they'll achieve the same great user experience at home that you've labored so hard to deliver from your offices.
How can the digital experience of your home, branch and remote works be assured? There's no shortcut to doing it right: Measure. Optimize. Confirm. Monitor.
What Gets Measured Is What Gets Done
Exoprise has helped countless organizations like yours get the digital experience right for critical workplace apps: Office 365 for messaging, collaboration and communication, Salesforce for CRM and Service, Workday for HR-IT, ServiceNow for ITSM, and many more. Our tools measure and confirm user experience for these cloud apps in two ways:
They measure actual end-user experience right from their devices, wherever they are located – in the office, at home, at Starbucks, wherever.
They measure all aspects of service delivery by performing high level application steps – from network locations of your choice

Exoprise CloudReady will help you to:
Measure
Gather baselines for business-critical apps and services that quantify the user experience from your own optimized networks as well as from telecommuting home devices
Optimize
Evaluating the baseline details to identify what needs optimizing – client, VPN, Firewall, etc.

There's a great article from Microsoft on network access optimizations

Confirm
Evaluating optimizations and adjustments that have been mad to confirm that they achieved the required goals.
Continuously Monitor
Continuous optimization requires continuous monitoring. When it comes to handling the coming changes of having lots of the world working remotely everything is moving fast.

Even today (2020-03-11), Microsoft has new recommendations for split-tunnel VPN'ing so that you don't route home / telecommuting traffic needlessly to the HQ office. See this article: https://arstechnica.com/information-technology/2020/03/microsoft-and-ars-advise-split-tunnel-vpns-to-minimize-coronavirus-woes/
If any of this sounds hard, we've designed our CloudReady platform and tools to be extremely quick and easy to deploy and use. Global deployments can be achieved with days of planning and a few hours of configuration. And our trial customers (prospects) can start getting comparative value within minutes.
At a high level, all you need to do is pick which apps/services you need to measure for which users or locations. For example, most of our customers are evaluating the digital application experience within 5-10 minutes of signing up for our service. Then, almost instantly, through our one of a kind real-time crowd-sourced analytics, you can readily identify what needs optimizing and how your networks are stacking up.
Confirmation is a snap, and continuous monitoring will alert you to problems, often before users are affected and before your providers like Microsoft even know about them. And if that's not enough, there's no complex scripts to write or maintain, no heavy back end software or databases you need to install, and all software and agents are self-healing & maintaining.
Existing customers are already benefiting from the ease of moving private sites and sensors for remote monitoring of home worker ISPs and VPNs to ensure performance is acceptable.
Network Intelligence and Testing You Can See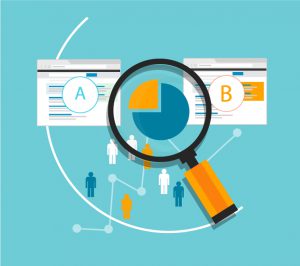 Here's some things you can do right now for free to start measuring baselines for Office 365 from your office and for your remote users.
From your office deploy a Web Get Sensor to monitor the key Office 365 service endpoints:
Configure Service Watch for up to 25 users against the same 5 URL patterns

Users will receive invitations to add our agent on their devices

Set up a Private Site for a proto-typical remote user on someone's home office. From this site configure a SharePoint, OneDrive, or OWA sensor to test split-tunneling or full tunneling experiences.

That's it to start. You'll have baselines and comparative crowd data at your fingertips to aid in optimizing and confirming. If you need more concurrent measurement capacity, or more time, you can sign up right in the service to a pay as you go plan, or contact us to discuss any deployments covering 500+ users.