Datasheets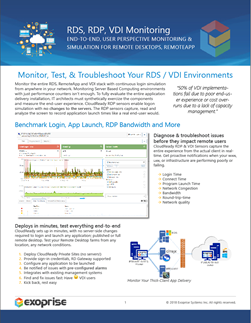 Monitor, Test, & Troubleshoot Your RDS / VDI Environments with Continuous Login Simulation and Network…
Videos
Your cloud apps are easy to deploy and use. Shouldn't your management tools be too? You can be up and monitoring the performance of your "enterprise cloud" in just 5 minutes.
Whitepapers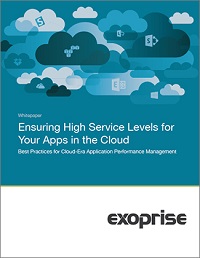 Cloud Monitoring Best Practices
While on-premise deployments may still be the default for enterprise applications today, most everyone agrees that SaaS and Cloud are the future.
These best practices collected by the experts at Exoprise will help you take control of your apps in the cloud while avoiding common pitfalls that can lead to extended outages and unhappy users.