CloudReady solution delivers data-driven insight and efficiency to organizations considering cloud-based alternatives to on-premises applications.
Cloud computing has changed the face of Information Technology. While the advantages are clear to many IT professionals, the paradigm shift introduced by cloud computing requires every organization to assess the readiness of their users, understand the true Total Cost of Ownership of on-premises systems, and to identify cloud-based alternatives that are best suited to their needs. This is why Bit-Wizards has chosen to partner with Exoprise, a company focused on driving the adoption and retention of cloud based applications with its CloudReady assessment and monitoring solutions.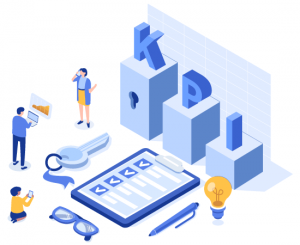 While cloud-based application adoption continues to grow, organizations still need a complete understanding of IT benefits and values before making a decision to move. The new partnership between Bit-Wizards and Exoprise will focus on complementing each company's offerings: Exoprise provides the Cloud assessment service while Bit-Wizards implements the solution.
"Exoprise technology enables organizations to migrate existing on-premise applications to agile and cost-effective cloud-based alternatives with confidence," says Alex Morrow, Director of Solution Sales at Bit-Wizards. "Often lost in the excitement of migrating to the Cloud is the fact that enterprises large and small have a generations worth of experience and investment in the on-premises infrastructure and applications for which cloud-based alternatives are emerging. Exoprise bridges the gap between the enterprise and the cloud with innovative assessment and ongoing monitoring solutions that allow organizations of all sizes to efficiently and safely transition existing applications to the cloud."
ABOUT BIT-WIZARDS
Bit-Wizards (www.BitWizards.com) is an innovative and award-winning technology company with offices in Fort Walton Beach, Florida, Memphis, Tennessee, and Austin, Texas. A Kentico Gold Partner and a managed Microsoft Gold Partner with ten technology competencies, Bit-Wizards provides cloud, development, productivity, integration, and creative services. Bit-Wizards provides value to small, medium, and enterprise organizations through its investments in early technology adoption — and the experience and knowledge resulting from those investments.