Adds new sensors to provide end-to-end performance monitoring for popular cloud services including Box, Dropbox, Marketo, OneDrive, Salesforce.com and Workday

Waltham, MA – November 17, 2014 – Exoprise, a provider of application performance management and monitoring solutions for Software as a Service (SaaS) applications, today announced the addition of new pre-configured sensors to its CloudReady APM solution. The new offerings cover many of the most popular public cloud applications on the market today including line of business apps like Salesforce.com, Workday, Marketo, and Concur; single sign-on solutions such as Okta and OneLogin; and cloud storage solutions like Dropbox, Box, and OneDrive. The new sensors are available immediately to both existing customers and free trial subscribers.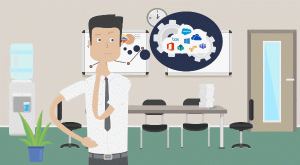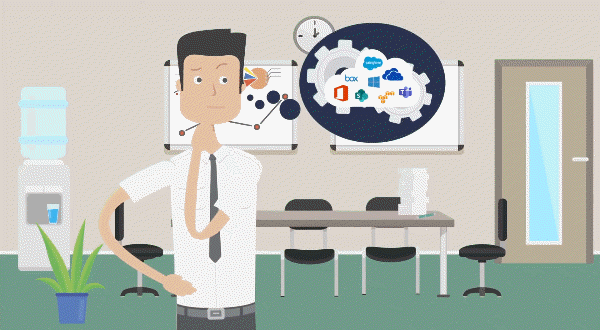 A recent cloud trend survey conducted by Exoprise indicates a strong uptick in the use of cloud apps as part of IT portfolios – including many of the apps supported by these new sensors. With Exoprise CloudReady, users can now get real-time performance monitoring for these applications and services from user access points behind an organization's firewall. Users can also access Exoprise's crowd-sourced performance data which enables IT teams to analyze measurements from their locations against global and regional crowd data to quickly identify and fix performance-impacting issues regardless of where they happen – in their network, at their ISP, or in the cloud.
Exoprise also offers existing APM solutions for Microsoft Office 365, Google Apps, Azure and Amazon Web Services as well as solutions for monitoring the hybrid cloud networks and infrastructure used in conjunction with SaaS apps.
"Visibility into the end-to-end health and performance of public cloud apps continues to be a challenge for IT organizations, even as they increase their adoption of SaaS solutions," said Patrick Carey, vice president of product management and marketing for Exoprise. "CloudReady is the only APM solution, built from the ground-up to address this need. These new sensors provide IT teams with a real-time view of what's happening anywhere between their users and the service provider. And because the sensors are pre-configured and pre-trained, IT teams don't need to become experts in scripting or protocols. We've done that for them."
Exoprise is the only application performance monitoring solution that enables enterprises to easily set-up both web and API transaction monitoring, from behind their firewall as well as public monitoring points, for their mission critical apps in the cloud. This enables customers to cover a variety of application monitoring scenarios, including mobile/telecommuting workforces, internally hosted web-apps and services like ADFS, and hybrid cloud deployments, as well as the access of public SaaS apps from within the company network. With CloudReady IT teams can now see the performance that reflects actual user experience across a variety of cloud services – whether users are on the road, in a branch office or back at HQ. And, the architecture of the CloudReady platform enables Exoprise to quickly add new sensors for virtually any cloud-based application or service.
About Exoprise
Exoprise empowers IT teams with solutions that enable effective adoption and management of mission-critical, cloud based applications and services with its CloudReady application performance management solution. CloudReady provides real-time performance visibility from behind the firewall to the cloud and back. This synthetic monitoring technology also leverages network path diagnostics and crowd sourced data analytics to pinpoint problems and ensure the best possible cloud service performance. Exoprise helps customers get to the cloud faster and ensure success once they are there. Visit Exoprise at www.exoprise.com; on Twitter @exoprise; and on LinkedIn.