Addresses service management challenges for organizations using
Microsoft's cloud-based IM, VoIP, and video conference services
Waltham, MA – March 11, 2014 – Exoprise, a provider of application performance management and monitoring solutions for Software as a Service (SaaS) applications, today announced the addition of a new suite of sensors to address the needs of admins managing Microsoft Lync Online, Skype for Business, and other VoIP and cloud-based collaboration apps. The new sensors give IT teams continuous point-to-point monitoring of these unified communication services to assure service levels. Users also get access to Exoprise's unique repository of performance data, crowd-sourced from other subscribers around the world, to enable faster problem detection, diagnosis, and resolution.
"Lync Online draws many organizations to Office 365 because it gives them a robust IM, voice, and video collaboration solution without the cost and complexity of managing their own Lync servers," said Exoprise founder and CEO, Jason Lieblich. "However, IT teams quickly find that they can't effectively manage Lync Online performance and user experience with their existing IT management and monitoring tools. CloudReady is the first and only solution able to actively monitor Lync Online performance between real user locations."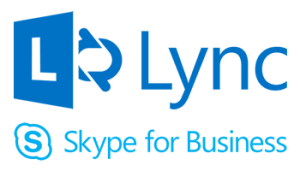 The new solution, which is part of the Exoprise CloudReady platform, is being made available today and includes sensors to enable admins to monitor Lync 2013 and Lync Online as well as traditional VoIP services. Synthetic tests measure real Lync/VoIP performance between user locations, and admins can compare performance at their locations to global Lync/VoIP user trends using Exoprise's unique crowd data aggregation and analytics features.
"Users demand high availability and performance for their Lync Online IM, voice and video communications," said Patrick Carey, VP of Product and Marketing at Exoprise. "If IT teams can't maintain service levels the advantages of moving these services to the cloud are quickly negated. This is no easy task given Lync's proprietary architecture and protocols. Until today, Lync Online admins were completely in the dark, but with CloudReady's ability to track, analyze, and alert on over 50 performance metrics, organizations can finally move to the cloud without losing visibility and control."
By synthetically monitoring Lync and VoIP traffic between real user locations, CloudReady provides admins with continuous real time alerts and diagnostics for the key indicators of service health and performance, including:
Mean Opinion Scores (MOS) provide an overall gauge of how users would perceive call quality.
Average and Maximum Jitter Rates measure variations in network latencies that result in choppy audio.
Round Trip Times identify network latencies that cause delays in audio delivery.
Packet Loss Rates detect conditions that will degrade audio sound quality.
Session & Conversation Initialization Times detect issues the result in delay and failure of IM, voice, or video sessions.
These new sensors complement Exoprise's CloudReady performance monitoring solution for Microsoft Office 365, the only full-suite APM solution for Office 365 available today. CloudReady also provides Crowd Powered™ APM solutions for the most popular SaaS apps, including Salesforce.com, Marketo, Box, Dropbox, Workday and many more.
Exoprise is the only application performance monitoring solution that enables enterprises to easily set-up both web and API transaction monitoring, from behind their firewall as well as public monitoring points, for their mission critical apps in the cloud. This enables customers to cover a variety of application monitoring scenarios, including mobile/telecommuting workforces, internally hosted web-apps and services like ADFS, and hybrid cloud deployments, as well as the access of public SaaS apps from within the company network.
About Exoprise
Exoprise empowers IT teams with solutions that enable effective adoption and management of mission-critical, cloud based applications and services with its CloudReady application performance management solution. CloudReady provides real-time performance visibility from behind the firewall to the cloud and back. This synthetic monitoring technology also leverages network path diagnostics and crowd sourced data analytics to pinpoint problems and ensure the best possible cloud service performance. Exoprise helps customers get to the cloud faster and ensure success once they are there. Visit Exoprise at www.exoprise.com; on Twitter @exoprise; and on LinkedIn.