Monitor ActiveSync — One of the Most Common Ways to Access Office 365 and Exchange
This article describes our new CloudReady Monitor ActiveSync Sensor. Dating as far back as 1996, ActiveSync is one the worlds most heavily used Internet mobile synchronization protocols. iPhones, iPads, Androids and everything in-between all use ActiveSync to connect to on-premise Exchange or Office 365. ActiveSync is responsible for mail, contact, calendar and task synchronization. The protocol has evolved over the years to allow connections to additional services besides just Exchange as well. For more information about ActiveSync, take a look at this Wikipedia article.
ActiveSync often performs better and is easier to setup compared to other protocols that are utilized on mobile devices such as IMAP or POP. ActiveSync supports push notifications which enable a device to know immediately when a new mail arrives versus other protocols which must poll a server. ActiveSync is also friendlier to batteries, a large consideration on mobile devices. The only reason to choose another protocol over ActiveSync is if you have large folders and need to download all of the emails from these folders.
CloudReady Now Able to Test and Monitor ActiveSync


Exoprise  recently released a CloudReady ActiveSync Sensor for monitoring and synthetically testing ActiveSync performance, reliability and up-time. You can setup an ActiveSync sensor against your Office 365 or Exchange accounts from the behind the firewall or from out in the cloud. Just like the rest of our CloudReady Monitor sensors you can run it from the same places that your users are accessing their mailboxes which is important. Its easy to setup a Private Site on a laptop to measure ActiveSync over WiFi performance and other WiFi devices throughout their corporate LANs. This mirrors the experience that users would have on their iPhones, iPads or Surface tablets when they are WiFi connected at work.
You can also run our ActiveSync sensors from Exoprise managed cloud locations throughout the world for emulating the experience of users roaming and and being off the corporate LAN.  This has the benefits of monitoring inside-out and outside-in for a 360 perspective.
How Does It Work?
Similar to the way our existing Email Sensors operate, a CloudReady ActiveSync sensor securely signs into the configured account, synchronizes the inbox folder(s), sends a test email using ActiveSync and waits for a reply from the Exoprise auto-responders. During this periodic execution the sensor captures all kinds of low-level statistics about the network and server performance. For example: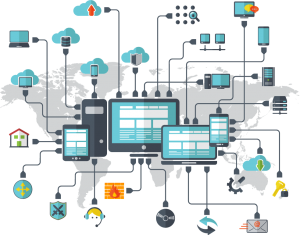 Logon and Folder synchronization time
Periodic ActiveSync Provision Time
Send mail time
MTA Inbound, MTA Transport times for a sent and received email and reply
Latency to connect to the ActiveSync server
Connect time
Time to First Byte (TTFB) in the replies from the ActiveSync server
Read, Wait and Network Send time in the request/response stream from the ActiveSync server
SSL Negotiation time during connections
and more…
The Results
Comprehensive proactive monitoring, alerting and long-term trending of ActiveSync – one of the most common ways to access Office 365 and Exchange in use today. Additionally, all of our ActiveSync sensor metrics are crowd-sourced and support filtering just like the rest of the CloudReady sensors. You'll be able to see if a performance problem or outage is affecting just you or everyone that is accessing that service.