Monitoring Coverage is Must
We spend time talking to prospects and customers about "coverage". For cloud monitoring, coverage is whether you are monitoring the right experience of your cloud and Software-as-a-Service apps like Office 365 from the right locations and with the right telemetry. You want to make sure you have your SaaS covered. 😉
When customers start a trial, they get 3 sensors and up to 3 sites for 15 days. That's plenty of time to evaluate how our software and service works within an environment, how the different sensors work, and that the right telemetry is captured to determine the performance and availability of a SaaS service. That's what our trials are designed for.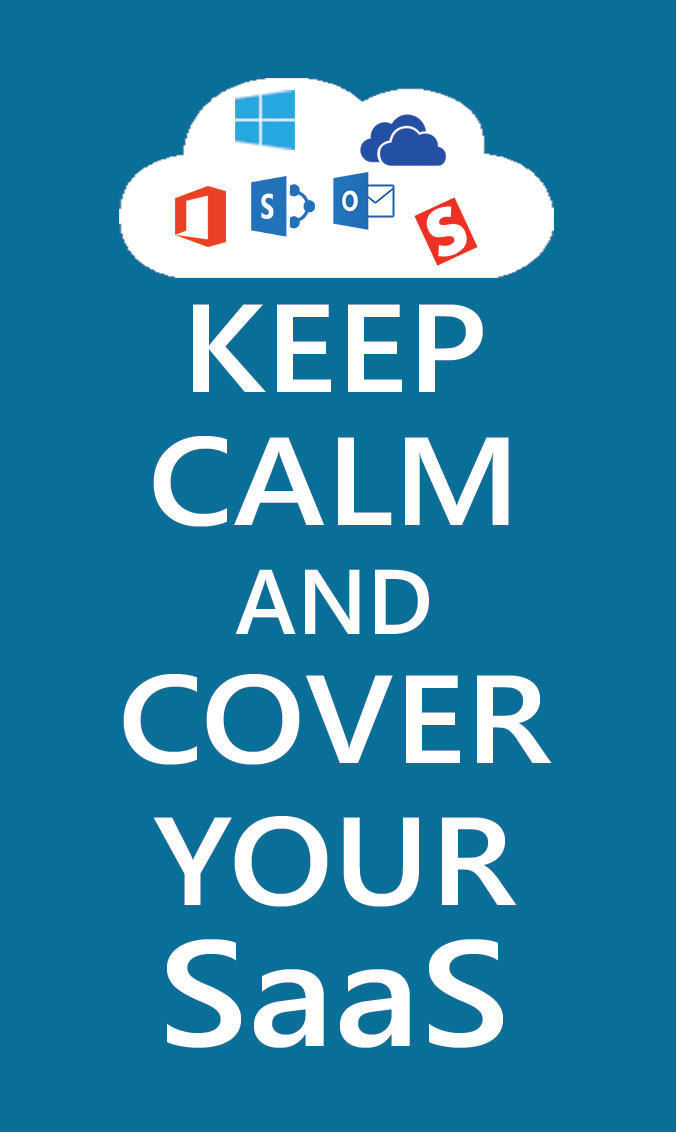 When a customer is ready for initial purchase or expansion, they will want to plan their larger deployment and that's when the sizing discussion begins. We also have sizing calculators and planning toolkits available to help. Just contact us @ sales@exoprise.com and we can assist.
Location, Location, Location
There are many factors in determining the right places to deploy sensors and the right mix of sensors to right-size your SaaS monitoring coverage. I'll try to cover some of the factors in this article.
At the top of the coverage decision tree, customers should evaluate critical sites where most end-users are accessing mission-critical cloud apps from. With E-Mail, Content and Collaboration being so critical to the way an organization gets work done, you want to monitor each cloud service that your end-users depend on from each of your locations where you have end-users. And typically, this is regardless of whether all traffic is routed back to a central datacenter. If you can't ascertain the end-user experience on the other end then you don't know if its having problems.
If you have users in Oshkosh WI, Whynot MS, and Sweet Lips TN then you will need 3 separate Private Sites deployed to any machine (or Virtual Machine) located at those locations. Preferably a machine that mirrors the kind of network conditions of an end-user. We often recommend that customers DON'T go try and install this in a datacetner because datacenter networking conditions are often different then what end-users experience (proxies, LANs, routing, MPLS, etc.). But if you have other constraints and need to install into the datacenter then so be it. Additionally, a CloudReady Private Site can run alongside any workload – even an end-users laptop.
For purposes of this article let's say you using using Office 365 and Salesforce and a custom developed application hosted in AWS. For this deployment, across 3 private sites, you would need approximately 24 sensors for the best possible monitoring coverage. Here's a private site breakdown:
Exchange Online
OWA
SharePoint Online
ADFS or other Single Sign-On
Skype for Business Message
Skype for Business Audio
Salesforce
Web Login Sensor (for any credential-based) Web Application
That's 8 sensors from each private site with 3 Skype Receivers (they are peer-to-peer) or VoIP receivers for absolute network telemetry.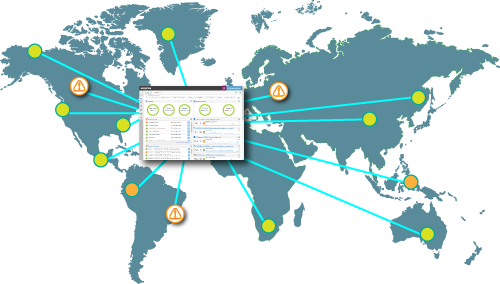 We also recommend that customers deploy at least a few public sensors. Public sensors are sensors that run from our Points of Presence (POPs) – cloud-based Virtual Machines that are owned, operated and provided by Exoprise. Public sensors deploy and are managed from the exact same console that you manage private site senors.. Why do we recommend that customers run some sensors from our public POPs?
Comparing Public Sensor networks to your own networks can be very helpful in determining root cause for cloud outages.
Comparing Public Sensor performance, to your own networks can be insightful in determining your network overhead whether its proxy servers or different ISP networks.
Often, end-users' experience is different when external to the Organization vs internal. Running Public sensors can reveal these differences.
If you support remote workers and they access many of your SaaS services through the Internet vs corporate LAN/WAN, having Public sensors can help with early detection of problems.
Complete Monitoring Coverage
About 30 sensors for the 3 branch office deployment covering most of the facilities of Office 365 is what Exoprise considers to be a good starting point to monitor your SaaS installations, diagnose your network connections and the various ISPs you route through, and ensure Office 365 SLAs are being met. Remember, you aren't just trying to set off alarms when Microsoft's data centers might be having problems – you're trying to understand the health & availability of mission critical services from the perspective of your end-users wherever they may be working.
Protocols and Network Behavior
Protocol coverage is also a consideration. For a SaaS application like Office 365 there are many different types of accessing methods. Be it Exchange (with protocols like ActiveSync, Outlook Web App, EWS and MAPI) or for SharePoint and OneDrive. Each CloudReady sensor emulates an end-user against these services and they all have different network characteristics. And let's not fail to mention that Skype for Business Online can have drastically different network tolerances then other most of these other HTTP-based protocols. Exoprise also recommends lower-level sensors such as WGET, Ping and our Peer-to-Peer sensors such as VoIP regardless of which cloud suite your Organization has chosen.
Coverage For Varying Network Conditions
When customers have different kinds of network conditions we sometimes suggest deeper coverage. If your organization has lots of proxies, Express Route, MPLS networks, VPNs, WAN-Optimization and other network optimizations & enhancements in place then Exoprise may recommend more sites (better granularity) and more network sensors to better understand and know about problems sooner. CloudReady Network sensors such as WGET, DNS, and especially our peer-to-peer VoIP sensors excel at probing low-level network conditions and latencies. Some Exoprise customers require coverage by subnet, campus or building.
Coverage For Tenancy
Correctly covering your tenancy is important as well and difficult to do. If you run 10 Exchange Online all against the same account, you will only be testing a single mailbox server. Exoprise recommends diversifying the tenancy coverage by selecting multiple accounts for sensors like Exchange Online. CloudReady was designed to be able to reuse existing accounts without altering them. Additionally, inexpensive Kiosk accounts can be leveraged. We also have customers that have negotiated test accounts as part of their enterprise agreements.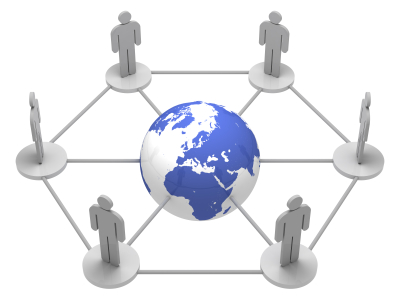 Coverage for Geography
Lastly, as our Exoprise customer base has grown and we've added multi-nationals or large domestic customers, we've assisted in developing coverage plans that help customers cover their Internet Peering Exchanges and ISPs across their branches and branch offices. When you deploy a large number of sensors it can help to break down the notifications and telemetry across geographical regions so that different teams can be notified about application or Internet outages.
No Hard and Fast Rules for Monitoring Coverage
Each organization is different and the goals of the network, operations, and applications monitoring teams can vary. Additionally, organizations probably have some existing tools in place that we can easily integrate with. Whether you plan to start with a few sensors and expand over time — Exoprise has monitoring coverage for any SaaS app.