Introduction
If you live and breathe in the technology industry, chances are you are hearing Digital Experience a lot these days. A remote-first culture is brewing in every company. You need to ensure that employees stay productive with applications such as Microsoft 365, Salesforce, etc. A Digital Experience Monitoring (DEM) solution collects web and desktop user experience insights holistically. This gives you a broader context for IT to troubleshoot application performance issues. So, let's jump in and discuss all six use cases of digital experience monitoring.
We previously discussed DEM in detail here.
Six Use Cases for Digital Experience Monitoring
Here are 6 use cases for managing end-user digital experience.
1. Complete Digital Workplace Experience Visibility
Enterprise network experience visibility sits at the cornerstone of a complete monitoring solution. After deriving critical insights, you need to resolve performance and latency issues immediately. Access to network metrics provides clues into the availability of apps like MS365. These metrics include: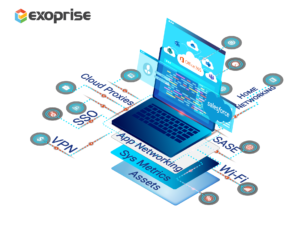 Also, network admins can uncover all the blind spots with real user metrics.
Traditional monitoring tools can't bring all the underlying components in a single view.
Because you don't own or control Software-as-a-Service applications (SaaS) anymore.

Monitoring networks for complete end-to-end visibility with a DEM solution generates higher rewards for IT. By breaking down the entire service delivery chain into individual components, network architects and operators can isolate bottlenecks and drastically improve the end-user experience.
2. Proactive Network Monitoring and Troubleshooting
Downtime is costly.
According to Gartner, the average cost for IT outages is $5,600 per minute and up to $300,000 per hour.
A proactive diagnostic tool detects SaaS outages before end-users complain and benefits everyone. I
nstitutionalizing this process ensures that the network is performing
optimally
for application delivery. That could be across hybrid, on-premise, physical, virtualized, and SD-WAN environments.
However
, when companies buy many apps, there is a limited view of their performance.
Your team needs a real-time view of the app and network path performance. Monitoring dashboards can track and
accurately
pinpoint network problems.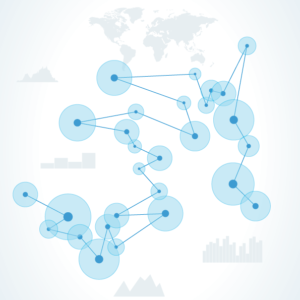 A DEM tool combines synthetic and real user monitoring (RUM). Discover proactive insights into SaaS app health from on-premises or cloud locations.
Using crowd-sourced analytics makes root cause analysis faster and efficient by revealing the issue with every user or a handful
.
Once that happens, the tool can isolate the source (ISP, Gateway, Proxy, CDN, DNS, Local Network, etc.).
Early detection of outages helps admins know about impending issues beforehand. Then automate incidents in an ITSM tool such as
ServiceNow
or Zendesk.
Furthermore, employees and external stakeholders receive real-time status about ongoing remediation efforts.
3. Optimize Endpoint Refresh for Best Experience
Everyone is working from home these days.
Therefore
, your team needs to
prioritize
device refresh optimization to empower remote employees.
In most companies, management supplies workers with new laptops and robust feature sets.
However
, older devices such as mobiles, desktops, laptops, etc. can break down after a few years of usage.
Not only that, the underlying application software/hardware gets outdated.
This can have a significant impact on knowledge worker productivity.
And the larger the company, the more the effect on the bottom line.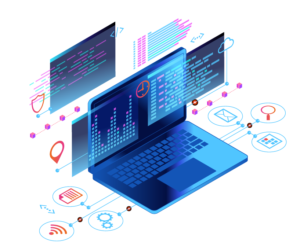 Every job need, individual workloads, and work habits aren't the same. A DEM tool collects endpoint telemetry to identify individuals needing upgrade or replacement.
These replacements
explicitly
tailor to the job and end-user computing needs. For example, engineers and developers gain
immensely
from extra performance and powerful PCs.
On the other hand
, employees working in a business unit could use a standard and optimal device.
Optimizing device refresh is a solution offered by DEM. Not only will it boost workforce productivity but also improve collaboration.
4. Cloud Migration for Apps
Cloud migration involves moving data workloads and business applications to a cloud computing environment to deliver services from the Internet. Moving applications to the cloud offers more flexibility, scalability, and security to businesses in addition to reduced maintenance costs.
In a recent IDG survey of over 500 IT professionals, the cloud represents one-third of IT spend, and 94% of enterprises already use a cloud service. However, the shift to the cloud presents its challenges.
For example, how does IT gain visibility into the end-user experience and expect to see higher application performance?
The answer lies with a modern and sophisticated DEM solution that creates network and application performance baselines – before, during, and after the migration. Typical metrics for a baseline include
Response time
Time to First Byte (TTFB)
Latency
SSL Negotiate timing
Login time
Connect time
During any of the three migration phases, if the app performance exceeds the benchmark, a successful migration is the indicator
.
Traditional APM or DevOps tools do
mostly
backend code instrumentation. Furthermore, they are not reliable for modern, hybrid, and complex cloud-native applications.
Alternatively
, this use case provides enhanced visibility during the migration journey. It supports metric collection using synthetics and real user monitoring coverage.
IT ensures that all changes made
are indeed
improving the end-user digital experience.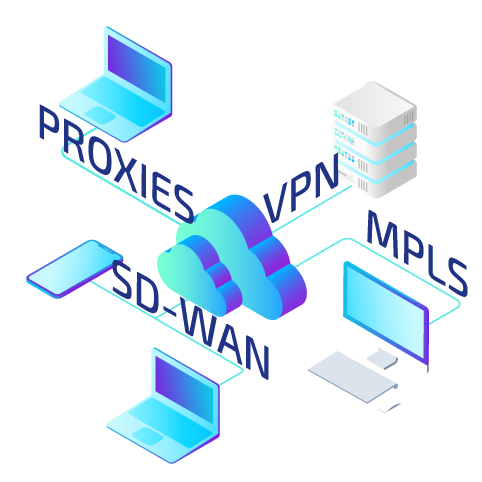 5. Network Infrastructure Upgrades and Monitoring
Upgrades and transitions to existing corporate networks have become constant and continuous. Increasing workforce mobility and accessing real-time information is redefining network and security architecture.
Besides, many of today's networks are moving away from the traditional LAN/WAN. The shift is towards a hybrid cloud model– making the network more complex.
Expect more traffic to route in these networks due to AV conferencing capabilities. For this reason, IT can increase bandwidth and capacity by introducing new hardware. But visibility into migration efforts, application intelligence, and end-user experience are necessary.
A DEM solution provides app performance benchmarks– before, during, and after the network changes

.
Network engineers can
quickly
measure the outcome and success of any network transformation. Verify new SD-WAN policies and controls in one place by monitoring all services.
Optimize network application delivery. And
validate
faster response times, so remote employees stay productive.
Whether your goal is to improve the digital experience or reduce costs – DEM can get you there.
6. Work From Anywhere Troubleshooting
As of today, 1 in 4 Americans are working remotely. By 2025, 36 million American workers will be working remotely, increasing 87% from pre-pandemic levels.

Remote Digital Experience Monitoring with Exoprise
Another interesting use case for Digital Experience Monitoring is applicable in today's work setting. Employees in a remote work setting want an environment to perform their best and succeed. If a personal device or Wi-Fi signal issues persist, it hampers productivity. With no support, it is challenging to know about app performance or local network issues.
Due to the pandemic, the number of people working
remotely
is placing a lot of pressure on admin teams.
A DEM solution overcomes technology problems while employees embrace a work anywhere strategy.
Diagnosis of under-performing apps is faster due to crowd-sourced analytics. This feature aggregates web or desktop experience scores from many employee locations.
The scoring enables IT to localize the issue. And determine if it affects everyone or an individual user. Finally, the solution should be able to access web or desktop telemetry to find slowness.
Free Digital Experience Monitoring Tool for Your Use Cases
So, that wraps up our six uses cases for Digital Experience Monitoring.
No matter what your situation is, Exoprise offers a 15-day free trial of its DEM solution that includes CloudReady synthetics and the Service Watch RUM platform.
To monitor end-user application and network performance, you can deploy up to
25 Service Watch Desktop
50 Service Watch Browser licenses