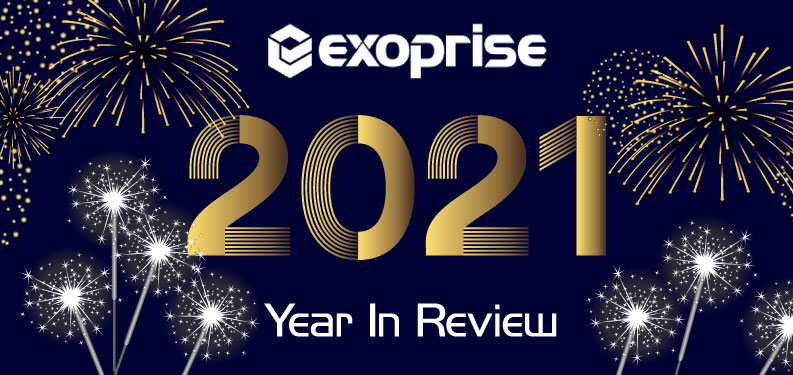 Happy New Year 2022! In 2021, Exoprise's critical focus was on improving its product for monitoring digital experiences and mobilizing internal teams to improve customer adoption and SaaS/network experiences everywhere. As Covid continues to dominate the world, IT and business teams are increasingly looking for solutions like Exoprise Digital Experience Monitoring (DEM) to ensure end-users are productive with a seamless work-from-home experience.
Service Watch Desktop


The biggest launch for Exoprise in 2021 was the (formal) introduction of Service Watch Desktop, our endpoint monitoring addition to the Service Watch line of Real-User Monitoring (RUM) or End-user Experience Management (EUEM) products. While we had a handful of customers running our Exoprise private sites in Service Watch mode (for extensive, year-long testing), we had not formally released Service Watch Desktop as a product until 2021.
Numerous updates were released throughout the year including low-level functionality as well as higher-level visualizations:
OS Reliability & Stability
Service Watch Desktop captures all of the critical Windows® and Application events such as Crashes, Blue-screens, Windows Updates, Reboots and more to provide a robust view of the overall health and stability of a desktop.

Improved Observability for Microsoft Teams and Thick Client Apps
Network and application teams can monitor the response time (RTT) and packet loss for mission-critical apps such as Teams, Zoom, WebEx, Outlook, OneDrive, etc. and achieve instant visibility on the end-user desktop.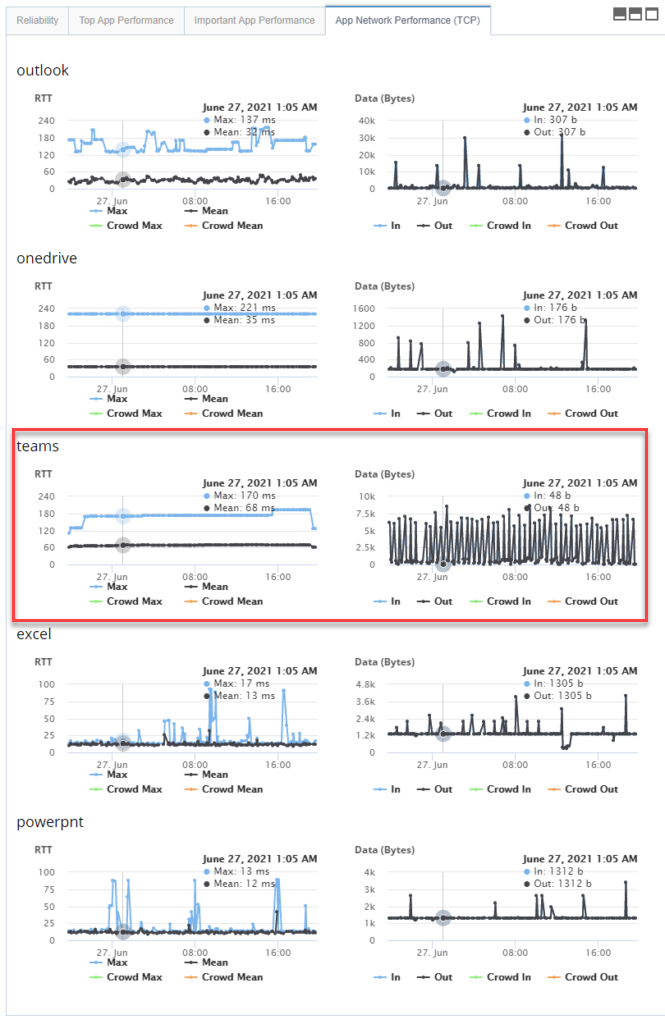 Better Together: CloudReady Synthetics & Real-User Monitoring in One Platform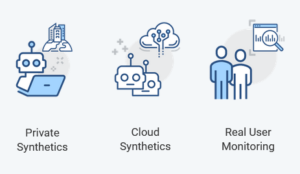 In 2021, we introduced the capability to run our unique synthetic sensors from the same endpoints and comprehensive services as Service Watch Desktop. Working with customers who wanted to be able to proactively monitor Microsoft 365, Salesforce and GSuite for users that are working from home, we enabled the ability to deploy, migrate, and move around Exoprise synthetics to the same devices that support Service Watch Desktop.
This unique feature enables proactive notifications about network conditions and complete complete coverage for end-users no matter where they work from. Servicing both of these goals in the same platform is critical.
Deploy, Scale, and Start Digital Experience Monitoring Within Minutes!
IT can pre-configure Service Watch Desktop and Service Watch Browser packages. Once the configuration is complete, invite all your end-users or employees to download and run the executable package. Gain insights to resolve issues with SaaS, Microsoft 365, endpoint, or network performance problems in less than five minutes.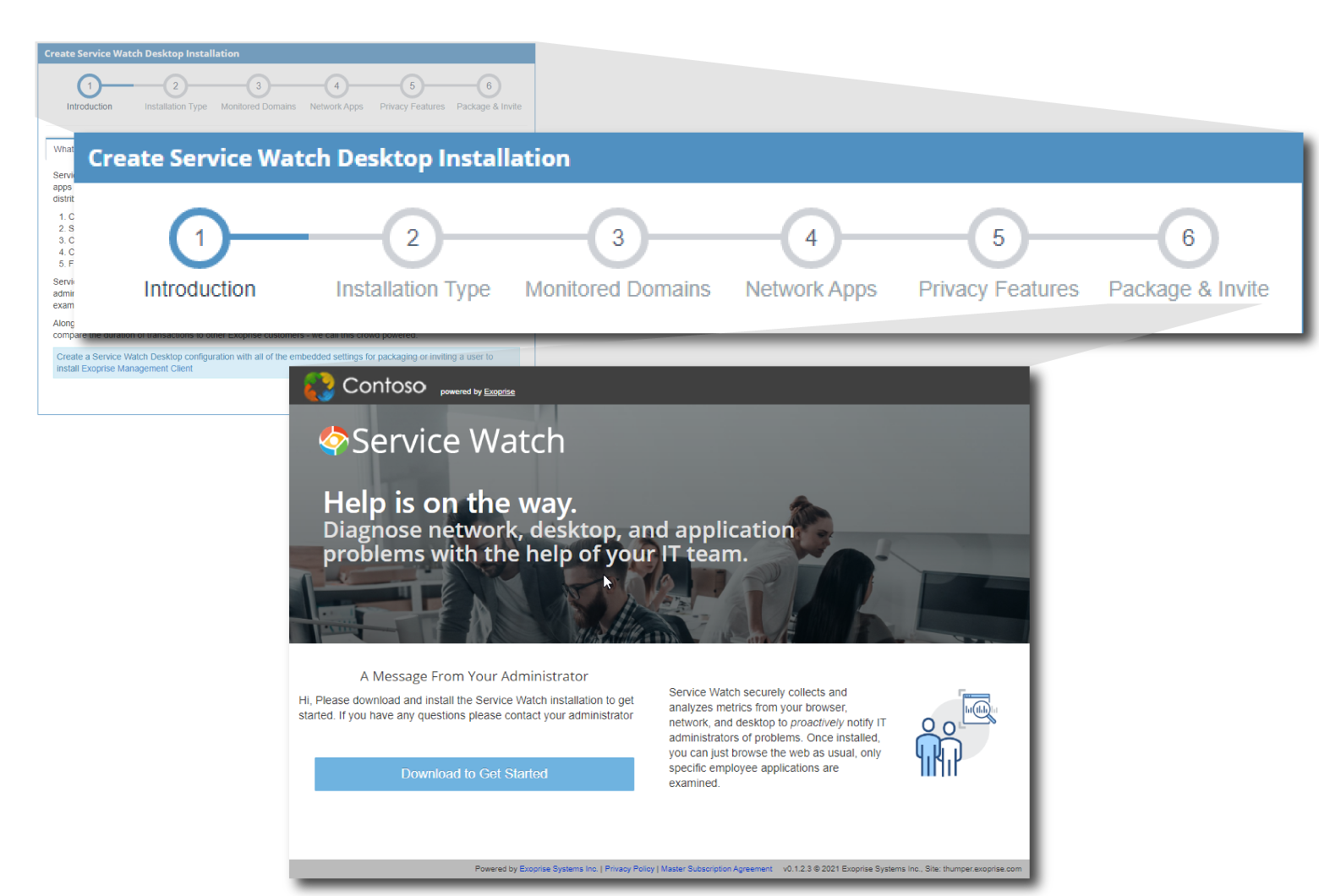 New Microsoft 365 and DEM Product Videos
The Exoprise product marketing team released several product videos to enhance customer knowledge about our synthetics and real user monitoring solution and use our platform to solve end-user problems. Visit the Resources section and learn how to monitor Microsoft 365 and SaaS apps.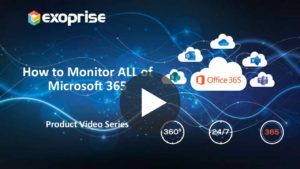 Microsoft 365 Outages, Detected Early
2021 saw its fair share of outages across Microsoft's services and platforms. Exoprise customers knew about these outages early and, more importantly, knew when the outages were really fixed in each case:
This morning, Microsoft Teams suffered an outage with users unable to access Microsoft Teams unless they were using the Teams client. Users trying to navigate to https://teams.microsoft.com were unable to get there with various 500 HTTP…
Yay! Double-Digit Growth Quarters in a Row
One of the standout business highlights for Exoprise this past year was achieving seven consecutive quarters of accelerating growth and profit. In addition, the team was able to successfully launch Service Watch Desktop, many new features, and lots of new customers taking advantage of the platform and additional products for managing their employee digital experience. To learn more, read our press release here.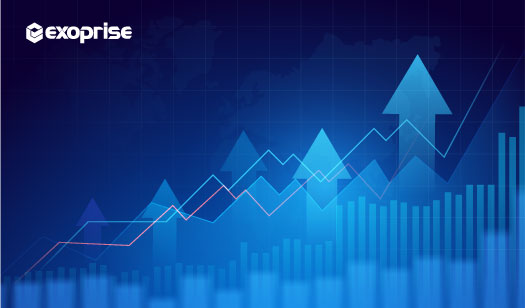 Wrapping Up
Would you like to stay ahead of the curve in the new year? Exoprise digital experience monitoring solution ensures that your remote workforce remains productive and drives business growth. Our experts are here to help and provide you with the latest features as we head into 2022.
Don't wait. Get in touch with us by requesting a demo.