Targets Microsoft solution providers to capitalize on $5.9 billion market opportunity for cloud office applications
Waltham, MA – July 8, 2013 – Exoprise, a provider of cloud based monitoring and enablement solutions for Software-as-a-Service (SaaS) applications, today launched a new partner program for Microsoft cloud channel partners. The program is designed to expand the market availability of Exoprise's complementary offerings for Microsoft Office 365 and accelerate the adoption of these cloud office applications. The announcement was made during the Microsoft Worldwide Partner Conference (WPC) taking place this week in Houston, Texas and coincides with the general availability of Exoprise's new cloud monitoring solution for Microsoft Office 365.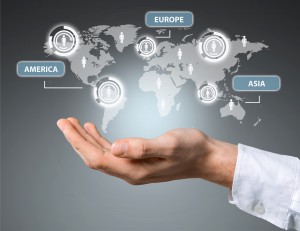 Cloud computing is arguably the most disruptive force to hit IT in a generation and solution providers play an important role in helping organizations evaluate and migrate on-premise systems to cloud-based alternatives. According to the industry experts, revenue from "cloud office" applications, including Office 365, will grow to $5.9 billion by 2016. However, enterprise adoption is threatened by a lack of robust tools to monitor and manage performance of these essential services.
Exoprise CloudReady Monitor for Office 365 provides IT groups and service providers with end-to-end visibility into the availability and performance of their mission critical Office 365 applications, with real-time statistics, alerts and trend reports for the entire service delivery chain, from the behind the customer firewall to the Microsoft datacenter and back. In addition, it leverages the power of crowd sourcing to pool performance data from all users, providing valuable baseline metrics to compare performance, quickly pinpoint problems and speed resolution. The solution is available exclusively through Exoprise certified channel partners and a free trial can be downloaded from the Exoprise website.
"We are excited to join the Exoprise Partner Program to help enhance our Microsoft Cloud Practice," said Dave Walstad, vice president marketing and sales at Virteva, a Minneapolis-based, Microsoft Gold Certified partner. "The CloudReady Insight solution has helped to differentiate our migration planning services while the CloudReady Monitoring solution is a great addition to our Office 365 offering and provides unique value to our customers."
The new Exoprise program for Microsoft cloud channel partners builds on the company's existing channel base to help Microsoft resellers and Managed Service Providers (MSPs) capitalize on the huge and fast growing opportunity by:
providing the tools and application intelligence to accelerate the migration of customers' existing on-premise email and office productivity solutions to the cloud with confidence;
reducing user migration costs and accelerating the success of their cloud office deployments;
equipping solution providers with detailed, data-driven assessment tools to engage their customers, demonstrate ROI and guide their migration plans;
providing profitable value-added services opportunities for partners such as planning, change management, ongoing performance management and follow-on consulting engagements;
improving customer satisfaction with Office 365 solutions via enhanced visibility and speed to resolution for service-affecting issues.
"Moving your mission critical applications to the cloud doesn't absolve IT of responsibility for the quality of service provided to users," said Warren Mead, vice president of channel and sales for Exoprise. "If your users can't access email, they are not going to call Microsoft, they are going to call the IT help desk and the IT team will be expected to fix whatever problem exists. Exoprise is providing IT departments and service providers with the control and visibility they need to assure quality of service for their users through early detection and rapid resolution of service-affecting issues, regardless of where they occur."
The Exoprise channel program for Microsoft cloud channel partners provides the solutions and tools to monitor and manage users' Office 365 applications while accelerating their sales process and delivering profitable value added services. Specific components of the program include:
profitable new and recurring revenue streams from the sales of Exoprise Office 365 CloudReady Monitor (for Exchange online, ADFS and Azure);
high-impact sales, assessment and enablement tools to make the customer business case for the move to Office 365, accelerate end user sales opportunities and equip partners to guide and deliver profitable value added services such as migration planning and cloud audits;
syndicated and branded online customer-facing service portal and sales collateral;
internal use licenses for labs, training, and customer demonstrations;
flexible pricing programs tailored for:

Microsoft Reseller, Referral, and MSP partners
SMB, Commercial, and Large Enterprise (EPG) segments
Education market
Exoprise will also be launching a new Premier Partner program with Microsoft at WPC for select Microsoft cloud channel partners. Sponsored by Microsoft, the pilot program will empower Managed Partners with the Exoprise CloudReady platform to help accelerate adoption of Office 365.
For more information on the Exoprise Partner program for Microsoft cloud partners, please email partners@exoprise.com