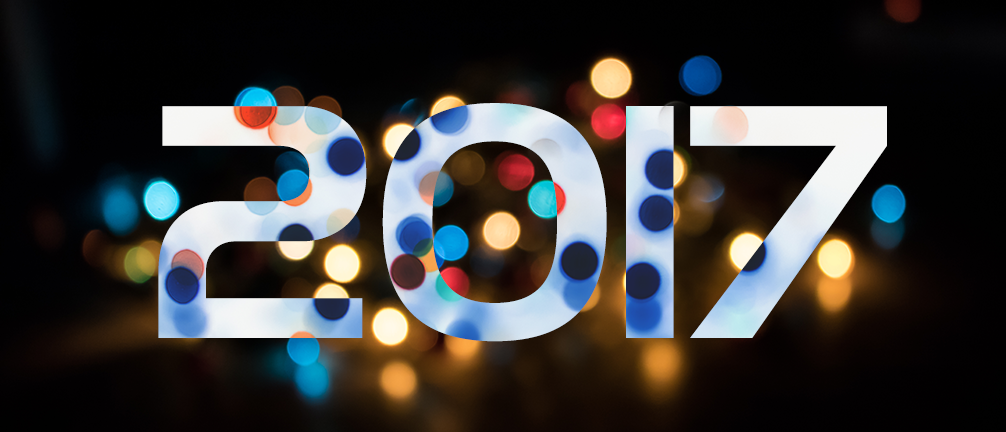 Wow, where did 2017 go!? That's what happens when you're busy adding features, customers, cloud services to monitor and more.
With each new year at Exoprise comes a bit of a realignment of our goals and plans, but also a recapitulation of our accomplishments for the previous year. In this post we'd like to summarize some of our achievements which go to show how committed we are to continually improving our platform and business for our customers and partners.
Moves, Expansions & Presence
Exoprise continued its streak of profitable years with 9 consecutive periods of quarterly growth. That wouldn't be possible without adding terrific customers of all shapes and sizes across industries and throughout the world. Exoprise nearly doubled its customer base in 2017 and added
many partners
crucial to our continued success. We
relocated our offices
last March to accommodate team growth across all functions within the company. We will continue hiring in 2018 with select openings in our
engineering and customer success teams.
Lastly, we entered the fall of this past year with a strong presence at
Microsoft Ignite
for the first time. It was a very successful show for Exoprise and we plan to return this year as well as have a presence at other conferences and shows. Stay on the lookout for our announcements for a show near you. Also, look for expanded online advertising and outreach from the company.
New Sensors, Public Sites, Visualizations and More…
The Exoprise team was busy adding new features and capabilities throughout the year. Most enhancements were driven by demand from customers, so keep those
feature requests coming
, that's how we drive our roadmap for new additions.
Here's a recap of the new features added this past year:
New Public sites in Canada, Ohio, Mumbai, Seoul, London, Frankfurt, and Sao Paulo, expanded public sites in Australia and US East coast.
Updated and Expanded VoIP sensors. These can be pointed to Azure or Amazon public regions, calculate MOS scores, and are great for understanding VoIP/Audio performance via external relay/media servers
Sensors for Exchange MAPI over HTTP, Dynamics 365, and RDP/VDI Performance Monitoring and Testing
Shared and pinnable custom dashboards
Maintenance mode and Alarm snooze configuration for sites
Enhanced visualizations on Dashboards and new Sensors Details page
New Widgets including a Widget Preview / Tutorial, Metric Scorecard, Metric Chart, Historical Map Widget
New Calendar Sensor for Hybrid Calendar/Free-busy monitoring which is especially critical in hybrid environments
Finally, we've expanded capabilities to automate and integrate with the released PowerShell Management API, easier management of alarm recipient groups, and access to metric documentation to understand any of the hundreds of detailed real time performance metrics only Exoprise can provide you
Sneak Peak For 2018
We have a number of developments under way for the new year across a broad range of capabilities:
Exoprise will offer new ways to monitor critical cloud applications for end-users that, combined with our existing CloudReady monitoring, will enable comprehensive monitoring of the entire Digital Workplace
Exoprise will offer new sensors for all things related to Single Sign-on and Authorization, Graph APIs, PowerShell APIs, Azure AD, Azure, AWS and more…
New export automation and API capabilities throughout the platform
Improved integration with on-premises systems throughout the year
Learn from yesterday, live for today, hope for tomorrow."
— Albert Einstein,
Theoretical Physicist