Can You Feel It? It's Here.
According to a new study, the hybrid work model reduces attrition by a third.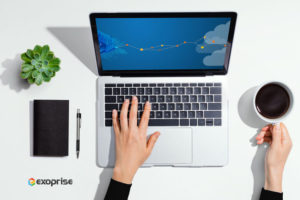 As the pandemic shifted work to remote, with some companies going fully remote work for over two years, many organizations are looking to continue to allow hybrid work environments. In 2022, more than 90% of midsize companies plan to implement a hybrid work structure.
One of our customers practices this model and is always interested to know what new features can enhance the digital experience of their distributed workforce.
The future of work must include the ability to work remotely. However, while remote work allows for more flexibility, productivity, and reduced costs, businesses must emphasize having the right technical strategies to ensure these benefits.
An increase in remote work reveals the importance of technology investments. Employees' experiences with digital technology while working in-office and remotely are ultimately the responsibilities of your IT team. Thus, it's essential to have adequate solutions for ensuring top-tier technology support in daily work, so you can focus on growing your business.
But first, let's dig into the basics.
What is Hybrid Work?
Hybrid work defines a work structure in which up to half of one's workweek is performed remotely, with the remaining time served in the office. Mixed work allows employees to choose the work methods and locations that are the most productive for them.
The times spent in-office and remotely vary between organizations, with some allowing for 25%, 75%, or other of remote work. In addition, some companies allow for flexible hybrid work with in-office work at employees' discretion.
An Envoy survey reported that, as of April 2022, 77% of companies had adopted hybrid work. However, mixed work is here to stay, so organizations need IT solutions to keep business booming.
Hybrid Work Models
Depending on the nature of the business, hybrid work may work better for some than others. There are different types of hybrid work models, and four common ones are:
Fixed Hybrid – In-office and remote days are selected by the employer.
Flexible Hybrid – In-office and remote work time is at the employee's discretion, emphasizing in-office work.
Remote First – In-office and remote work are at the employee's choice, focusing on remote work.
Hybrid Mix – A combination of these three models.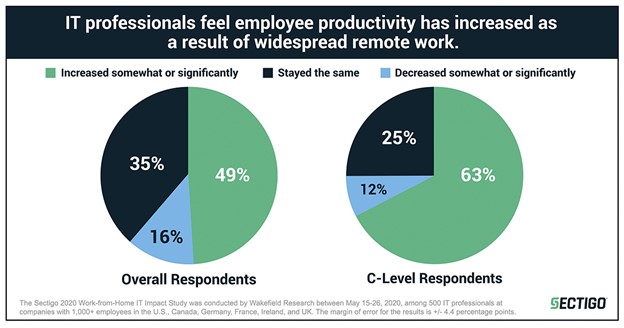 Each company's chosen hybrid work model depends on factors like how much hands-on work is required, how much work can be done digitally, company culture, and more. For example, knowledge workers may be able to complete more remote work, while skilled workers may require more hands-on work. Regardless of the preferred model, a hybrid work structure typically allows for at least 25% of the work-from-home time.
Why Do Employees Need Hybrid Work?
The pandemic has revealed that employees need the flexibility of hybrid work. Most workers report that they prefer a hybrid model, in which they can work remotely at least 25% of the time. In addition, hybrid work provides benefits that employees no longer want to compromise with, such as:
Flexibility
The ability to have a flexible work structure allows employees to do what's best for their mental health, productivity, and efficiency.
Increased productivity
Research shows hybrid and remote work productivity rise by at least 22%. Employees can choose their most productive forms of work in a hybrid work environment, and increased employee satisfaction cultivates motivation to do good work. Eliminating lost time from commuting also gives employees more time and energy to get things done.
Work-life balance
The flexibility of hybrid work allows for increased work-life balance, which has numerous positive effects on one's mental well-being, physical health, and even longevity.
Increased workplace morale
Having these benefits and feeling trusted to work from anywhere makes employees feel good about themselves and their work. Increased work morale prevents burnout, increases employee satisfaction and retention.
Hybrid work also brings numerous benefits to employers. For example, employers may also enjoy the flexibility of remote work and increased productivity, revenue, employee retention, and reduced office-related costs.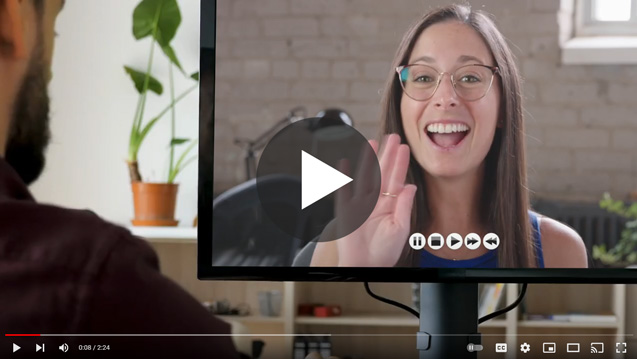 Hybrid Work Model Tips and Strategies for ITOps
With employees working between home and the office, strategies need to be in place to support both types of work environments. Network administrator teams need to support the employee's digital experience and at-home hybrid workplace technology troubleshooting as much as they would in the office. To help employees thrive in a hybrid environment, employers should:
Provide high-quality, efficient equipment
Implement efficient communication channels, content management systems, and other digital collaboration tools
Hire hybrid teams
Invest in Digital Experience Monitoring (DEM) for SaaS and thick-client apps
Continuously monitor digital employee experiences and networking (jitter, packet loss, latency, etc.)
Promote digital dexterity
Invest in technological training sessions
Maintain a positive company culture
Listen to employee needs and feedback
Companies need to understand the importance of relying on advanced technology for a hybrid work environment to succeed.
Often, remote worker productivity is lost due to technical difficulties and poor digital experience. But this doesn't have to be the case.
Having solutions like Digital Experience Monitoring elevates employee digital experiences and reaps the true benefits of a hybrid work model.
The Future. You Decide.
Hybrid work will only continue to grow in popularity in the coming years. An Owl Labs study found that 16% of companies worldwide are now fully remote, which is only the beginning. The future of hybrid work will demand employers to:
Prioritize digital dexterity
Implement strategies for seamless digital experiences
Create inclusive, positive company cultures
Rethink strategy for employee engagement
Let go of outdated thinking that holds companies back from progress
Exoprise Digital Experience Monitoring (DEM) Supports Hybrid Workplaces
Navigating the challenges of hybrid work environments and successfully transitioning to this new reality is new to many organizations.
To align IT operations and business strategy, companies will need to rely on an experienced leader in this space who can offer comprehensive monitoring coverage.
Whether you use Microsoft 365, Salesforce, ServiceNow, Teams, Zoom, or WebEx, monitoring employees' digital experience with Exoprise allows for an easier transition to a hybrid workplace – for any business size.
Our services cover synthetics and real-user monitoring (RUM) in a single pane of glass for solutions that network administrators and UC specialists demand.
Request a demo today and lead the way to the future of hybrid work.