The Road to Remote Working
It's been more than half a year since I joined Exoprise. When Covid-19 struck last year, it became clear that companies would expand their hiring requirements beyond local regions and find suitable candidates (just like me!). Remote work and the requirement for onboarding remote workers no longer became a luxury. This is reflected in job portals and HR sites such as Indeed and Glassdoor where they began to insert a new tag "Remote WFH Option Available". Employee behavior is now better attuned to remote work and will remain so for a while.
According to Forrester analyst, Andrew Hewitt, 60% of companies will offer a hybrid working model, while 30% of companies will be back in the office and 10% will be fully remote.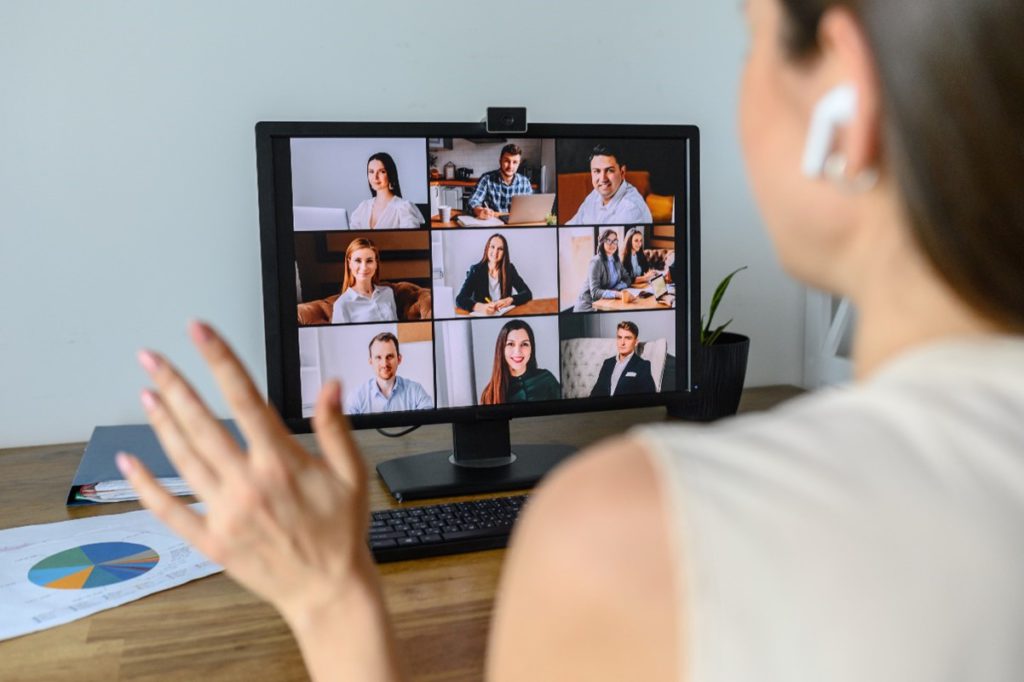 On-boarding work-from-home remote employees
Technology Empowerment
There is no one-size-fits-all approach to changing the experience of employees during a pandemic, but technological innovation can have a positive impact on how employees work from home as companies design their digital workspace strategy. The IT team supporting this shift needs to think about the following questions:
How will companies deal with digital experiences and make their environment more favorable for the distributed workforce?
How can organizations effectively benchmark real user network capacity and SaaS performance?
What changes to the support and troubleshooting model will quickly address problems with remote workers?
For larger organizations, where many people join the company each month, IT needs to plan and strategically prepare for it. Each employee's workplace requirements are different. No two houses have the same internet connection and other dependencies, so there are several permutations in trying to bring remote employees on board. Culture, work style, and technology all play a critical role. Below is a list of some areas that will help IT prioritize and streamline the process.

Office 365 Application and Service Usage
Every office worker primarily uses enterprise cloud app solutions from Office 365. Ensuring these business-critical applications are utilized confidently for business workflows in the home is a priority for IT. Exoprise Service Watch provides proactive and complete coverage for ALL of Office 365 and any application. The real user agents once deployed gather and correlate OS, reliability, and network data for real-time and historical performance trends. Detect below average or slow Office 365 services for real users working on multiple projects.
Communication and Collaboration
The fabric of every organization is made up of communication and the way workers interact. Today, all face-to-face meetings or events take place in the cloud. Collaboration and productivity tools such as Microsoft Teams or Zoom need to deliver their optimum performance without service interruptions. Employees who work from home rely heavily on these tools to conduct meetings. Whether via browser or desktop client, Exoprise real user monitoring agents can collect advanced telemetry data through the endpoints and send insights about the service health status of these tools to IT.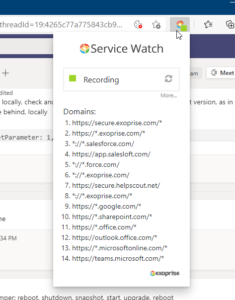 Integration with ServiceNow ITSM and Existing Tools
IT is aware that new hires belong to different departments. In each of these departments, multiple SaaS services are used such as Salesforce, ERP, SharePoint, Workday, Slack, Skype, Outlook, G Suite, etc. If a problem or outage is detected at home, it needs to be quickly diagnosed and remediated. Exoprise Service Watch ensures continuity in business and reduces downtime by integrating with tools like ServiceNow, PagerDuty, Slack, Moogsoft, etc. via Webhooks and provide end-to-end visibility.
Web Digital Experience Score
Quantifying the end-user experience allows IT to prioritize and focus on users that need immediate attention. The Exoprise Web Experience Score (WXS) considers multiple metrics such as Internet connectivity, browser transactions between servers and LAN/WAN, page loading times, network and Wi-Fi strength, remote VPN access and so on and measures application performance from an employee's perspective. In other words, the score indicates how productive a remote employee is and whether he or she can do the job effectively.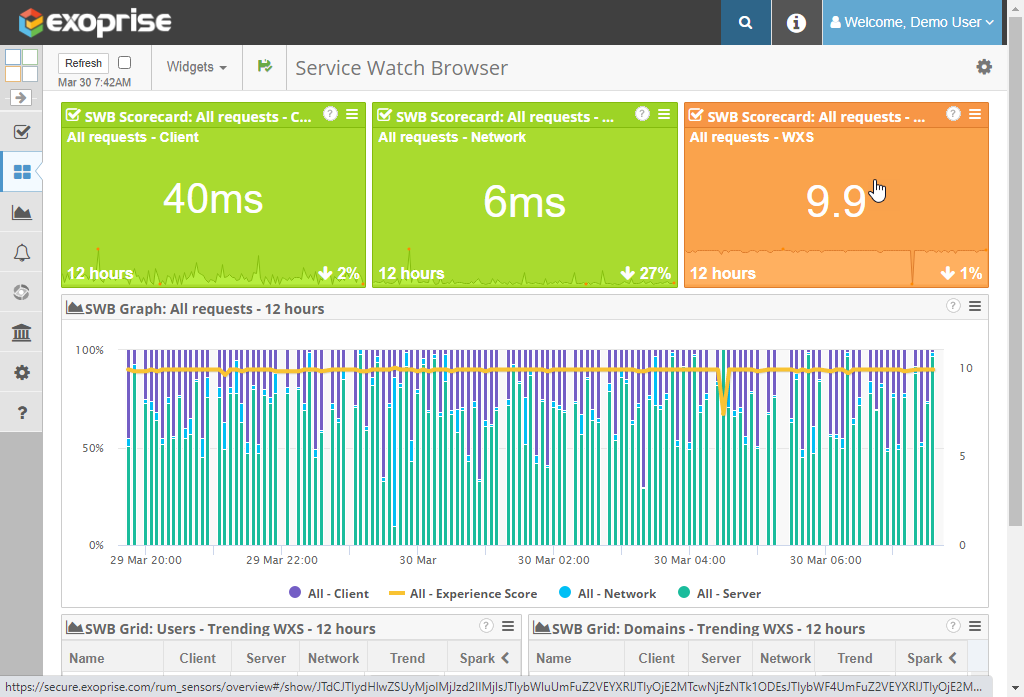 Real User Monitoring for SaaS Apps
You also need to monitor what the end user experience is for your remote employees to track the level of engagement and ensure a higher level of productivity. Watch our video below to see how Service Watch Browser helps businesses like yours achieve this mission.

Conclusion
Service Watch Real User Monitoring easily fits into an Information Technology strategy as well as a corporate HR practice. When there is high employee engagement, rising productivity levels, and constant support, there tends to be less attrition. Ultimately, a company's success lies with its employees, overall well-being, and ability to work anywhere from any device.
That's the expectation. In these challenging and unprecedented times, IT executives can benefit from investing in tools that enhance the digital experience for teams and align their needs with business goals. No matter what the network conditions are, Exoprise wants to make remote onboarding and hiring remote employees comfortable and favorable for your team!
Sign up for a Free 15-day Trial.