Headquartered in the Netherlands, BCD Travel manages global business travel. It operates in 109 countries with annual revenues totaling $25 billion and employs nearly 11,000 people worldwide. To meet the current and future needs of a growing virtual workforce, the Network Operations Center (NOC) group at BCD Travel had to adapt and scale its IT infrastructure operations. Additional capabilities were needed to monitor Microsoft 365, Azure, Active Directory, AWS, Teams, and other critical SaaS services. The NOC team evaluated Exoprise and several other vendors and in the end, Exoprise was the clear winner.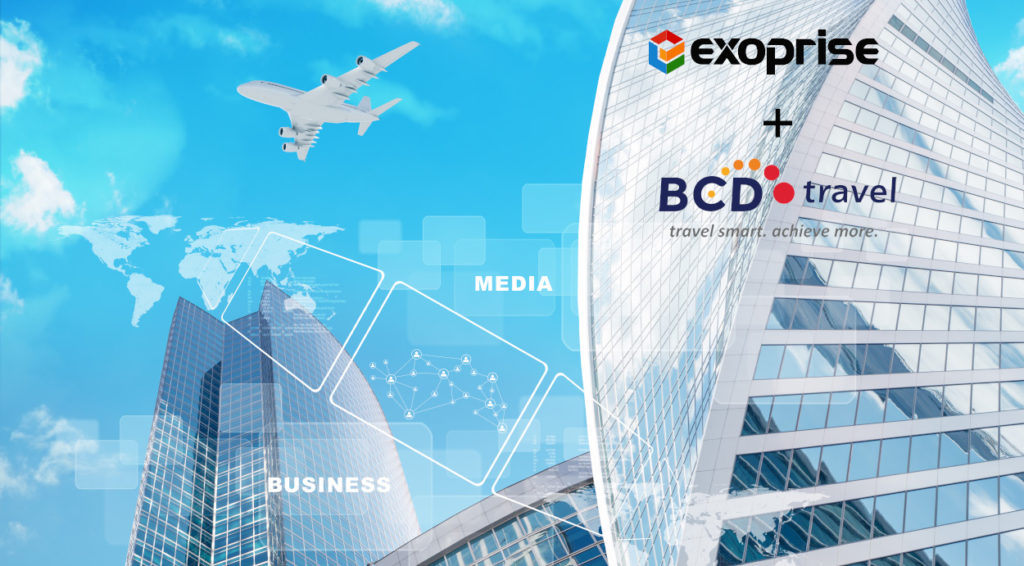 End-to-End Visibility of Microsoft 365 and Networks is Required

BCD Travel's NOC group uses Exoprise to successfully monitor Microsoft Teams, Exchange, Azure,  AAD, and capture real-time performance issues related to audio/video quality, network connectivity, server latency. Now that BCD Travel has adopted a cloud-first strategy and Exoprise for Digital Experience Monitoring, the NOC teams gains the required visibility and coverage to pinpoint problems and ensure healthy digital experiences for its employees.
"We onboarded Exoprise as our team saw an opportunity to increase our current cloud monitoring coverage. Exoprise is a great fit for Microsoft 365. Current monitoring tools in the market have a gap for these product lines," said James Sabassi, Lead Engineer, IT.
Efficiently Manage ITOps and Incident Management
As a large organization, BCD Travel has several enterprise tools such as Broadcom UIM, Avanti, Live Action, etc. to manage its corporate travel business, and plans to integrate AIOps, predictive analytics, CMDB, and other service desk tools in the future. The Exoprise Export and Webhook API easily integrates with Broadcom and other tools providing the NOC team with a complete overview of all events and notifications in a single pane of glass. Incidents occurring through Exoprise CloudyReady have lots of contextual, historical, and crowd-sourced benchmarks to reduce troubleshooting time by half. Overall, the system that BCD Travel has put in place with the help of Exoprise has resulted in high efficiency, low MTTR, and increased employee productivity and engagement for the entire team.
"Due to Covid, our IT model has shifted from primarily supporting call center operations, to supporting a significantly larger virtual environment. Synthetic sensors in our central data centers collect performance data on Microsoft 365 but, we wanted an even more complete picture. Together with a real user monitoring on-demand solution from Exoprise, we can better understand the issues of our users at any geographic location, " said Kevin Santos, Senior Director of IT, NOC, BCD Travel.
Robust End-User Digital Experience
Exoprise Digital Experience Monitoring (DEM) solution currently supports monitoring the company's regional data centers using synthetic sensors. After the pandemic shift from call center operations to a virtual workspace model, the NOC team continues to use Exoprise Service Watch Desktop (RUM) capabilities to improve and optimize the SaaS experience for its numerous remote employees. The better together – Synthetics and RUM – DEM solution quickly helps IT locate and troubleshoot endpoint performance issues so that employees can work anywhere and provide a great customer experience.
"Exoprise is a powerful digital experience monitoring tool providing proactive and complete coverage of Microsoft 365. As a single pane of glass, the platform offers IT real-time visibility and rich employee engagement. Our team immediately gets a complete view of all alerts and notifications to support the needs of a flexible workplace, " said Kevin Santos, Senior Director of IT, NOC.
Final Thoughts
Exoprise leads the monitoring of Microsoft 365 cloud-based applications and collecting insights into the end-user digital experience. Download the BCD Travel Case Study today and learn how Exoprise adds value to ITOps.